A Simple Guide to Arranging Your Own Cremation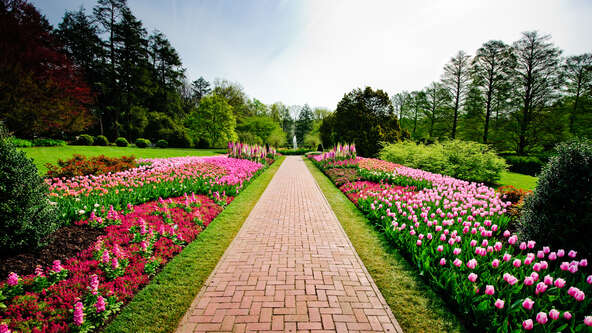 Arranging your own cremation may seem a daunting task—complicated, and perhaps quite distressing in theory. But in fact, settling post-life arrangements ahead of time can be much simpler—and more rewarding—than you might think. It relieves your family of some of the burden of responsibility that follows a loved one's passing. It can also come as a relief to you to know that your wishes are known and will be honored by those you love when you are gone.
But where do you start? Taking things one step at a time can make arranging your own cremation easier.
Step 1: Consider your preferences
It's important to ask yourself, "What do I want? How do I want to be laid to rest, and how do I want to be remembered?" There are more options than ever for cremation and memorial services, and no one right way to say goodbye. Do a little research and see what draws your attention. Think about your beliefs and those of your family, and consider what options fit those beliefs best. For some, the thought of a loved one keeping their ashes in an urn at home may be most comforting; for others, burying the urn may be more suitable. Let your personal preferences guide your choices.
Step 2: Choose a cremation provider
Once you have an idea of what you're looking for, it's time to compare cremation providers and services. Traditional funeral homes, for example, tend to offer service packages that include cremation as well as a full funeral service—but often at a hefty price, and with a strict timetable. Direct cremation, on the other hand, offers a more straightforward option—a simple cremation service for a much lower price that leaves you free to plan a unique memorial service on your own schedule, your own way.
Step 3: Create a financial plan
After choosing your cremation provider, you'll need to decide how to pay for your cremation. Again, you have several options for how to plan financially for your end-of-life expenses. You may wish to set money aside by purchasing a cremation insurance policy or setting up a Payable on Death (POD) account that will release your funds to a beneficiary of your choosing when you pass away. Or, you can arrange a prepaid plan directly with your preferred cremation provider to dictate the specific service you'd like for a guaranteed price that won't increase with inflation. Before signing anything, be sure to read the fine print carefully and don't hesitate to ask questions if anything seems vague or confusing.
Step 4: Plan your memorial
How much planning is involved in this step depends largely on the cremation provider and service you choose. If you've chosen a traditional funeral home with a full funeral service, you may find your choices limited; the funeral home will make most of the arrangements for you. If, however, you've chosen a direct cremation, there are a number of memorial options to choose from. Perhaps you'd like your family to conduct a spreading of ashes ceremony. Or, perhaps you'd prefer an interment ceremony in a local cemetery where you can be buried near other dearly departed loved ones.
How elaborate or simple your service is, and how detailed your instructions are, will be entirely up to your preferences and your budget. Just be sure to do your research. For example, if you want your ashes scattered in a particular place, take care to ensure that your family will be able to legally spread your ashes there—and that they will be able to afford any travel expenses that may be necessary to get there.
Step 5: Name someone to carry out your wishes
Whether or not you chose to involve family or friends in the steps above, it's important to choose at least one person to share your plans with. This should be someone who you can trust to carry out your wishes to the best of their abilities. They should be responsible enough to keep things organized and ensure everything proceeds smoothly. Most of all, they should understand you and your beliefs well enough to be able to make informed decisions and find suitable alternatives should changes need to be made for any reason after you're gone. Likewise, it's important to keep this person informed of any changes you may make to your plans. Be sure to let them know where to find any documents they may need to carry out those plans when the time comes.
The simplicity of arranging your own direct cremation
It may seem easier not to think about the future, but planning ahead can help alleviate some of the anxieties surrounding that future—both for you and your family. Having a roadmap ready to follow when you're no longer there to guide them can help your loved ones find a clear path forward during a difficult time.
Direct cremation offers the simplest, most affordable solution—and for the highest quality service at the lowest cost, there's no cremation provider like Tulip Cremation. Tulip's direct cremation service starts at just $600 and includes everything from transportation to preparation to the cremation itself. After cremation, your ashes can be shipped in a simple container to any U.S. postal address. Tulip also offers two prepaid cremation plans for low, transparent prices that can be paid in installments. Making arrangements is as simple as a phone call or a quick visit to our website. Our expert Family Care Team will be available to talk 24/7 whenever you or your family need us.
To find out more about our cremation service, call our Family Care Team at (844) 942-4909 or visit our website to arrange online.
Get started with a free, instant quote
Answer a few brief questions below and receive an instant quote for your direct cremation needs.