Why is Cremation Becoming More Popular?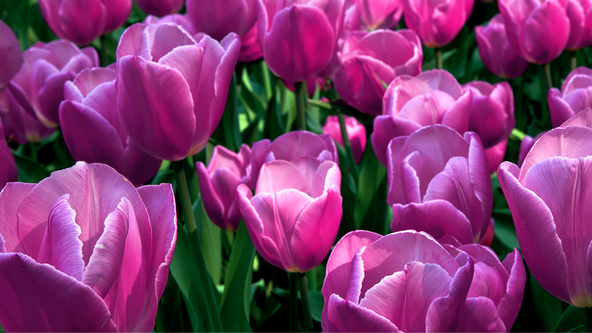 Why is cremation becoming more popular? Five reasons more people are choosing direct cremation
According to research by the National Funeral Directors Association (NFDA), close to half the country now favors cremation over other end-of-life options. As more and more traditional funeral homes close their doors, others open as cremation services increase in quantity and offerings. But after such a long history of being the preferred option, why are more traditional services on the decline? Why is cremation becoming more popular?
Why cremation is becoming more popular
In the past, many major religions were strongly against the practice of cremation. But in more recent years, religious attitudes toward cremation have shifted, with Catholicism and Judaism in particular becoming more accepting of the practice.
Furthermore, in light of global issues like climate change and deforestation, more people than ever are taking environmental impact into consideration when choosing products and services. This is true even in the funeral industry—many see cremation as an eco-friendlier option than burial services. Cremation without embalming, in particular, is preferred over more traditional options due to the negative impact embalming chemicals can have on local ecosystems.
And for many families, it's also about the price. Even more traditional cremation services that include a full ceremony tend to cost slightly less than a traditional burial with the same ceremony, and the difference is even greater when comparing direct cremation to both traditional burial options.
However, it's not merely cremation that's on the rise. In particular, more people are choosing direct cremation than ever before.
Why people are choosing direct cremation
Traditional cremation services are not as unlike traditional burial services as they might sound. Both usually include embalming and a wake or other funeral service prior to laying a loved one to rest, whether in a casket or in an urn. Both are offered by many traditional funeral homes. Direct cremation services, in contrast, offer a more straightforward approach which includes just the basics: collection of your loved one, simple preparation, private cremation, and the return of their ashes to you or another friend or family member.
So what's the appeal? Why is direct cremation becoming more popular if it offers less than more traditional alternatives? The truth is, while direct cremation providers may not offer as many service "features" as most traditional funeral homes, they have many other important benefits.
#1: Affordability
"It was a relief to find cremation at such an affordable price. . ."

-Martha A., San Diego, CA.
The NFDA estimates that the average cost of burial with a ceremony in the U.S. is $7,180. Cremation with a ceremony isn't far behind at around $6,078, and even direct burial (no ceremony) can cost as much as $2,995 or more. Compare that to direct cremation, which typically costs no more than $2,300—and sometimes less —and it's not hard to see why so many families are arranging direct cremation for their loved ones. Direct cremation offers a dignified option for less than half the cost of most traditional funeral homes' services.
#2: Simplicity
"It's a very simple and effective way to bypass all the ins and outs of dealing with a formal mortuary/cremation facility and at a much more economical cost."

-David R., Los Angeles, CA
Working with most traditional funeral homes requires at least one in-person visit, whether it's to choose a casket or urn, discuss funeral program options, or make other necessary arrangements. When arranging direct cremation with Tulip Cremation, however, you can take care of it all right from the comfort of your own home, either by calling or contacting your provider online. Plus, because direct cremation is so straightforward, all the necessary arrangements can typically be made in one sitting—often, in fifteen minutes or less.
#3: Efficiency
" . . . I didn't have to worry about anything. I was able to grieve and be with my family; not worrying about exuberant costs or having to go back and forth to sign papers. . ."

-Gina O., San Francisco, CA
For many people, getting one of the hardest parts of a loved one's end-of-life arrangements over with quickly and easily is a huge relief. It's also a time-saver. Because your provider should take care of everything from the moment your loved one enters their care to the day the ashes are returned to you, you'll be able to spend less time filling out forms and choosing a fitting memorial service and spending more time with grieving friends and family.
#4: Transparency
". . . The entire process was easy. No hidden costs or fees. All information given up front, no surprises. Treated with respect by everyone we dealt with, I highly recommend."

Jennifer L., Harris, TX
Traditional funeral homes have earned an unfortunate reputation for sneaking extra services fees and other unexpected costs into the final price of their services. And it's no surprise how often such costly additions go unnoticed until after the ceremony. After all, when you're going through something as difficult as a loss, it's challenging to process a lot of information at once—much less notice small details like an added fee tacked on to the end of a long list of funeral-related costs.
With direct cremation, however, you won't be sifting through endless memorial options or casket types. A quick glance at a provider's General Price List should tell you all you need to know financially before you decide whether or not their service is right for you and your family.
#5: Sensitivity
" . . . the very fair pricing for a simple cremation without all the added options pushed on us was really all that we were hoping for. I miss my dear friend so much, and you guys were there comforting us to send him along to the next place. . ."

-Patrick M., Long Beach, CA
While direct cremation may sound less personal than a traditional funeral home's services, it's anything but. Direct cremation offers a pressure-free alternative that relieves, rather than adds to, your stress. Because direct cremation providers typically only offer one basic service package, there's no incentive to upsell you—and of course, a good provider will always make the needs of the families they serve their number one priority. Look for a direct cremation provider who offers around-the-clock care and support, like Tulip's Family Care Team.
Choosing the best direct cremation service
"I was very very impressed with all the staff at Tulip. From the first phone call, everyone was very 'gentle' and none of my questions seemed too small to be answered and were answered expeditiously as well. It seemed like they went above and beyond. For those that don't require the services or can't afford the cost of a mortuary, this company is the one to choose. Everything is done very lovingly."

-Brad S., Concord, CA
Of course, no two direct cremation providers are created equal. While direct cremation may be your ideal option, the quality of your experience will depend on the provider you choose. For the best possible experience, it's important to look for a provider that not only offers all of the benefits above, but also one more thing: a commitment to excellent customer service.
Tulip Cremation doesn't just offer the lowest cost direct cremation service around. We offer a service that's dignified, respectful, and most of all, dedicated to taking the very best care of you and your loved ones, including your dearly departed.
We pride ourselves on helping families find a clear path forward during a difficult time by providing a service that's easy to arrange and an unparalleled level of care. At Tulip, our top priority is, and will always be, giving you and your family the kind of comfort and expert guidance you need to lay your loved one—and your worries—to rest.
Whether you're making arrangements in the wake of a recent loss or planning ahead for yourself or a loved one, no cremation provider offers a quality of care that matches Tulip Cremation's dignified and affordable direct cremation service. Our Family Care Team is available day or night, whenever you need us. If you're ready to begin or just need to talk, you can always reach us at (844) 942-4909—or, you can arrange online anytime.