Direct Cremation vs. Traditional Cremation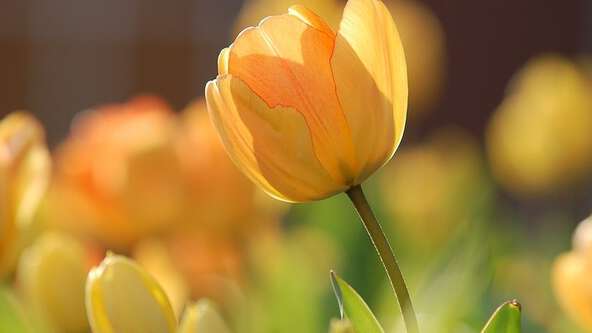 Direct cremation vs. traditional cremation: What is better for my loved one?
When a loved one passes away, many decisions need to be made. It can be challenging to decide which answers best fit your situation and needs—particularly when you don't have all the necessary information. Even if you know that your loved one wanted to be cremated, you may not be aware of your options for where, and how, their cremation may be handled. While a local traditional funeral home might be the first place you'd think to contact, you may first want to learn more about classic cremation vs. direct cremation.
What's included in a cremation vs. a direct cremation?
What does a traditional cremation service typically involve? In most cases, you'll be working with a funeral home to arrange more than just the cremation itself. Generally, funeral homes offer large service packages which may also include:
Transportation of your loved one to and from the funeral home
Embalming and dressing your loved one for a funeral service
A private viewing for friends and family before cremation with an open or closed casket
A memorial service and/or traditional funeral service
A witness to observe cremation as it takes place
A rental casket, flowers, catering, a decorative urn, and other options may also be included or offered for an extra fee.
In contrast, direct cremation, also known as simple cremation, offers a more straightforward and cost effective alternative. Direct cremation services focus on the fundamentals, with basic packages including only necessities such as transportation, cremation, and a simple container in which to store and ship your loved one's ashes. Direct cremation can also be arranged without leaving your home online or over the phone, so you can be present with your family instead of comparing traditional funeral homes.
One of the biggest benefits of direct cremation is that you're free from the strict timetable on which most traditional funeral homes operate. You don't have to worry about putting together a memorial service in a span of a few days. Once your loved one is cremated, you can take your time arranging a more personal memorial service without the pressure or restrictions of a predetermined schedule.
The cost of classic cremation vs. direct cremation
A common misconception is that all funeral services cost about the same amount. In truth, prices can vary widely depending on how elaborate a service package is and what additional features you may decide to include. Often, regardless of what type of memorial service you choose, the cost can be several thousands of dollars. The average cost of cremation with a ceremony, for example, is around $6,000.
Direct cremation, on the other hand, offers a more affordable alternative, with base prices as low as $650. However, this lower cost does not equate to a lower quality of care. A good direct cremation provider will still ensure that both you and your loved one are treated with the utmost respect and given the high quality care you deserve.
How will my loved one be delivered to me after direct cremation?
Cremation service providers should always include transportation in even their most basic service package, along with information on their service area, how they handle special circumstances, and where and how they will deliver your loved one's ashes to you after cremation.
The main difference here between classic vs. direct cremation lies in how much this will cost. When working with a traditional funeral home, transportation fees tend to be higher and may include additional hidden fees related to mileage, gas prices, and so on.
A good direct cremation provider will include the cost of shipping in their base package price, and not charge you extra to have your loved one returned to you. Some may offer upgrades, such as hand delivery in a premium urn, but even with these it will be more affordable than a traditional funeral home.
Choosing a cremation service that's right for your loved one
It's natural to want the best for someone you care about, even after they've passed away. And with all of the service options available today, it can be challenging to know which choice will best serve both you and your loved one.
Tulip Cremation provides a simple answer during what can be an otherwise confusing and difficult time. Arranging a direct cremation with us is simple, easy, and affordable, with no hidden fees and no unnecessary extra costs. Our Family Care Team is here for you, day or night, to talk whenever you need to. We'll walk you through every step, from arranging transportation to delivering your loved one's ashes via USPS Priority Mail Express to any location in the U.S.
With Tulip, you'll be able to breathe easy knowing that your loved one will be well cared for throughout the process from start to finish. And, once the process is complete, their ashes will be returned to you safe and sound so that you and your family can give them the memorial you want—and that your loved one deserves.
Tulip Cremation provides a simple and affordable direct cremation service for a low, transparent cost and no hidden fees. Call our Family Care Team at (844) 942-4909 to learn more or arrange online quickly and easily.
Image courtesy of Pixabay