Los Angeles Cremation Guide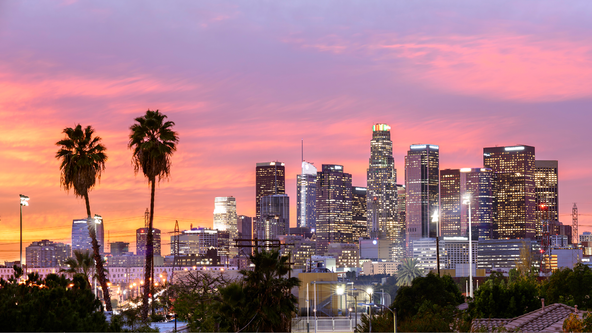 Los Angeles Cremation Guide
Deciding between a cremation and a funeral can be a difficult decision. Gathering prices for traditional funerals and cremations take time to research without actually reaching out to a company for a quote. We took a look at the top end-of-life care service providers in the Los Angeles area to put the most important information in one place.
This guide serves as a starting point for you to choose the right transition for your loved one.
Types of Service
We've gathered pricing information from the most popular funeral and cremation providers in the Los Angeles area. Here's an overview of the cost of traditional burial and cremation services:
Direct Cremation: $998 – $1,425
Cremation with Ceremony: $3,298 – $4,395
Immediate Burial, No Ceremony: $3,000 – $3,995
Let's break down some of the details behind these services and what you can expect for the price.
Immediate Burial
This option is to immediately lay your loved one to rest. An immediate burial does not include a formal service or viewing of the body for family and friends. The process is quick so there is no need for refrigeration.
Traditional Burial
This is the most commonly known service offering for a funeral. A traditional burial includes a viewing of the body for family and friends, transportation from and to the funeral home and burial site, refrigeration of the body for holding, a memorial service, and graveside service.
Direct Cremation
A direct cremation is typically the most inexpensive arrangement. This does not include any viewing of the body, visitation, or memorial service. The remains may or may not be given in an urn (depending on the funeral home's offerings).
Cremation with Ceremony
A cremation with a ceremony allows you to hold a memorial service but you cannot view the body before cremation. The funeral home of your choosing will provide you with the ashes of your loved one and hold a traditional memorial service.
Assistance
There are programs that offer burial and cremation assistance in Los Angeles County. You may find sponsors who will help with funeral arrangements if you lost a loved one due to crime. If the deceased was a veteran, the family may be eligible for assistance as well. Consider your unique circumstance, and take some time to research any programs that can assist with the arrangement. We've provided a good start in our Los Angeles county funeral assistance and low-cost cremation options article.
The passing of a loved one is difficult for everyone. The planning and costs associated with such an event can be stressful especially if it came at an unexpected time, making it just as stressful of a financial burden to bear as it is emotionally burdensome. This guide is intended as an entry point for your research into potential costs and logistics for choosing cremation or funeral. Looking into different options such as a celebration of life may also help lessen the cost of a ceremony. If you need low-cost cremation services, click here to get started with an online quote.