How to Plan an Interment of Ashes Ceremony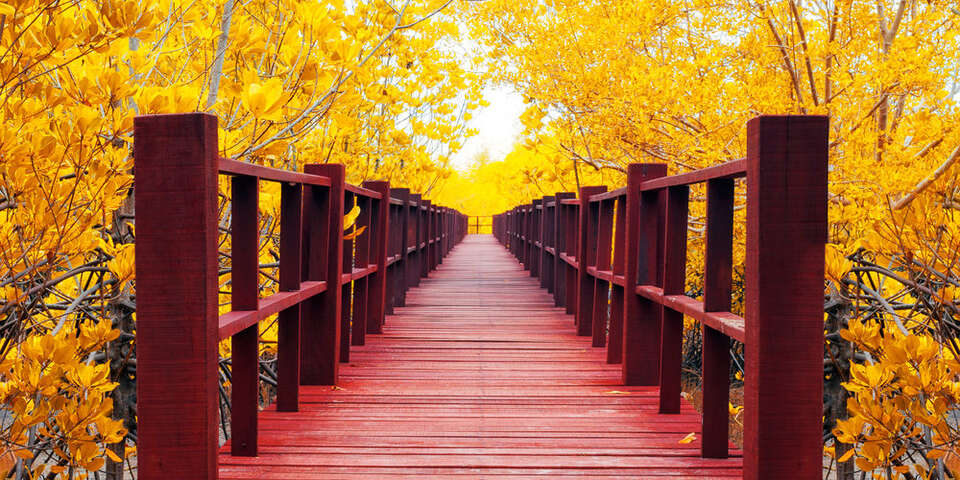 How to Plan an Interment of Ashes Ceremony
Though many people associate cremation with ash scattering ceremonies, interring ashes can be a good alternative for those who prefer to have a specific memorial to return to in the future. A family interment service allows close friends and relatives a chance to support one another during this difficult time and say goodbye together. But where do you start when planning an interment of ashes ceremony? The following ideas can help you and your family decide how best to honor your loved one's memory.
Before the Interment Service
Before planning the interment of ashes ceremony, be sure to choose a cremation service provider and a place of interment. Direct cremation is the most affordable option and the easiest to arrange. Look for a direct cremation provider with family care specialists experienced in the funeral industry who will help you arrange everything from transportation of your loved one to delivering the ashes to your door once the cremation is complete.
Your choice of where the interment will take place will depend on you and your loved one's beliefs and preferences. Options to consider include:
A cemetery or churchyard

, where your loved one's ashes will be buried with a marker or monument of your choice.

A memorial or urn garden

, a specially designated and landscaped area offered by some cemeteries in which your loved one can be interred above or below ground.

A columbarium

, a room or wall with small spaces called "niches" in which your loved one's urn may be placed.

Privately owned land

, with written permission from the owners.
It is also important to consider the type of container in which your loved one will be laid to rest. Urns are often made of durable materials like metal, granite, or marble, but you may also inter or bury your loved one's ashes in a simple biodegradable urn. Biodegradable urns can be used to reduce impact on the environment or even to grow a tree to keep a loved one's memory alive.
Ideas for an Interment of Ashes Family Ceremony
Traditional interment ceremonies usually follow this basic structure:
The ashes and all necessary paperwork are delivered to the location ahead of time.

Family members gather at the appointed place and time for the memorial service.

When it's time, a speaker called the celebrant begins the service with introductory words and, if it is a religious ceremony, prayer.

One or more friends or family members are invited to share eulogies.

The ashes are placed where they will be interred.

Once the interment is complete, the celebrant closes the ceremony with a few parting words.
However, these are guidelines only—the exact details of how your interment of ashes family ceremony will proceed are entirely up to you. If you're not quite sure what you'd like, here are a few ideas to help ease the burden of the planning process.
Decor and music ideas:
Flowers and candles are common choices for interment services, but there are other options you may want to include in addition to, or in place of, these elements, such as:
Art created by, or featuring, your loved one

, such as portrait photographs or paintings.

Decorative objects that represent their interests or beliefs

—for example, books they enjoyed or a color scheme based on their favorite colors.

A playlist featuring songs they loved

or that others associate with them. If you prefer to use more traditional music, consider religious hymns or classical pieces.
Service ideas:
When planning the memorial service itself, some things to consider are whether the interment will take place indoors or outdoors and whether you'd like a spiritual or secular ceremony.
You can choose anyone you like to officiate the ceremony. Typically,

the celebrant

will be a spiritual speaker, community leader, or a close friend or relative.

For a religious ceremony, you or your celebrant may wish to choose

sacred passages or prayers

ahead of time to include in the service.

For a secular ceremony,

poetry

is an elegant alternative to prayer. You may also choose to include

certain passages of prose or quotes

that were significant to your loved one.

In addition to the words that will be spoken during the ceremony, you may opt to include

a visual memorial

as well. For an indoor service, this may involve sharing home videos or a photo slideshow. For an outdoor service, you may plan to release butterflies, doves, or biodegradable lanterns into the air during or after the interment.

After the urn is placed and sealed, you and your family may wish to

place memorial objects

on or near the place of interment. This can be anything from stones to flowers or personal messages. You can even plant a tree or bush in your loved one's honor.
Keepsake ideas:
Many funerals and memorial services offer keepsakes for the friends and family take home with them after the ceremony. Most of the time, these keepsakes are small and personal so that they will be easy to transport and store. Here are just a few ideas if you would like to include memorial keepsakes in your family ceremony:
Cards or bookmarks

featuring your loved one's favorite quotes or artwork

Wallet-sized

memorial photos

of your loved one, or

pins

featuring their image that can be worn during the ceremony

Personalized

ornaments, charms, or keychains

Spiritual comforts, such as

prayer cards

or

affirmation stones
Memorializing Your Loved One with an Interment Ceremony
Planning your interment of ashes family ceremony ahead of time allows you to take your time in choosing the setting and service options that are right for you and your family. However, it is also a big responsibility when you're already coping with an impending or recent loss.
That's why, at Tulip Cremation, we offer a direct cremation service that makes arranging cremation as easy and affordable as possible. We know you and your family are going through a difficult time, and we're prepared to assist you and ease your burden of responsibility whenever you need us. Call us anytime, day or night, and our Family Care Team will work with you to arrange your loved one's cremation with full transparency and no hidden fees attached. We'll take care of transporting your loved one to and from the cremation facility and can deliver their ashes by mail to any address within the U.S. We can even hand-deliver them if you live in certain parts of California. If you need us, call us—we'll take care of the rest.
Tulip Cremation provides a direct cremation service for a low upfront cost that includes transportation, preparation, and private cremation. Your loved one's ashes are returned to you in a simple container and can be shipped to any US postal address. Contact our Family Care Team whenever you need us at (844) 942-4909 to learn more about our service or to arrange online quickly and easily.
Lead image courtesy of Shutterstock