What is the Cost of a Prepaid Funeral Plan?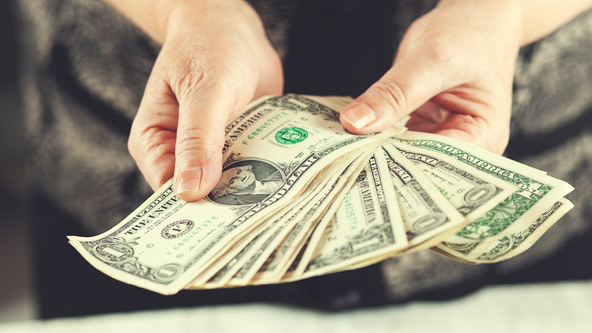 Planning your own funeral may seem like an overwhelming and expensive task when you first begin, but a little bit of research goes a long way. Once you know your options and set your own budget, arranging a prepaid funeral plan can be a wonderful gift to your family members and provide you with peace of mind.
What is a prepaid funeral plan?
A prepaid funeral plan is a set of funeral arrangements made in advance. Prepaid funeral plans, sometimes called pre-need funeral plans, are designed to reduce the financial and emotional stress that comes with planning a funeral after someone passes away. When you prepay your funeral, you ease the burden on your family rather than leaving your funeral planning to your loved ones after you pass. Prepaid funeral plans grant you the opportunity to take control of your end-of-life plans and pay for arrangements far before you need them. There are many options for planning ahead that vary depending on your personal preferences and budget.
Average cost of prepaid funeral plans
The average cost of prepaid funeral plans depends on a variety of factors. Two of the most important factors that will affect the final price of your prepaid funeral plan are the funeral home you make arrangements with and whether you choose burial or cremation. Depending on the final disposition method you choose and the funeral provider you make arrangements with, you can pay anywhere between $950 to $15,000.
What is the most affordable option?
Cremation is generally much more affordable than burial, but prices still vary from funeral home to funeral home. Even more affordable than traditional cremation is direct cremation, which costs a fraction of the price of other prepaid options.
Direct cremation, sometimes called simple cremation, is the most basic cremation option. The funeral home collects the body and the cremation takes place in the days immediately following the passing without a viewing or funeral service hosted beforehand. After cremation, the ashes are released to the family, or the funeral home can perform a scattering for the family. The simplicity of the direct cremation process saves families thousands of dollars. Get a quote and learn more about Tulip's prepaid direct cremation plans here.
Comparing costs
Most people are in the dark when it comes to price expectations because of the taboo nature of death and funeral planning. Getting multiple quotes to compare prices between providers is important to get the best value for your money. When getting quotes, be aware that this can be like comparing apples and oranges. Before making accurate cost comparisons, decide on the services you need and make sure each provider includes those services in the price they quote you.
If you choose direct cremation, make sure that the price you are quoted includes the necessities. Your final quote should include body collection, filing of any necessary paperwork, a container for cremation, the cremation itself, and the release of the ashes. Some funeral providers charge separately for the cremation container or exclude the actual cost of cremation from the quoted price. Don't just compare headline costs but check to make sure that the final price you pay includes every service you need. To compare costs accurately, make sure you are looking at what is included in the price.
Ways to save
Cut out the excess. A traditional funeral home can offer everything you need – but they often charge a premium as they have the added cost of the store front. Online low-cost cremation providers offer a lot of the same services, but at a fraction of the price.
Arrange an alternative memorial service. Services that are arranged through a funeral home or religious building can be expensive. A picnic with your family or a gathering at home can be even more personal and far cheaper than more traditional options.
Don't buy merchandise directly from funeral providers. The average cost of a cremation urn from a funeral home is $280, but you can find plenty for less than $100 online. Shop around to get the best value.
Do your research. When buying a prepaid funeral plan, make sure to do your research beforehand so you can make an informed purchase. Arming yourself with information prepares you to choose the provider with the services that are best for you at the lowest possible price.
Other options when planning ahead
When planning your own funeral, you have a variety of options to choose from. Before deciding how to move forward, consider the cost associated with each option.
Pre-planning: Pre-planning is an umbrella term for any funeral planning that occurs in advance. Pre-planning can be as casual or formal as you'd like. Some people simply make a list informing their family members of their funeral preferences without contributing a payment to the plans, hoping their life insurance policy will cover funeral costs. Unfortunately, most life insurance policies take time to take to cash out, and funeral expenses will usually have to come out of pocket. Pre-planning may seem like the most affordable option today, but the payment will fall on your family members later and there is a chance your wishes won't be fulfilled.
Funeral Insurance: Funeral insurance is not much different from life insurance, except the cover is for a much lower amount. Also called burial or final expense insurance, funeral insurance is designed to be a small policy ranging from $5,000 to $25,000 that is paid to the family member responsible for making final arrangements when the insured person passes. There is no oversight for how the money is spent or legal obligation to use the money for funeral arrangements. Unlike prepaid plans, there is no guarantee that the money will go toward funeral arrangements. If you are on a limited income, funeral insurance may not be your best option. Premiums tend to go up drastically over time and coverage does not increase proportionally. If you can't afford your premium and cancel the policy, all of your previous payments will be lost.
Payable on Death Account: This is a bank account that allows a beneficiary to receive the money once the account owner passes away. Because it functions as a regular bank account, the owner of the account can do as they please with the funds during their lifetime. Once the account owner passes, the beneficiary can withdraw the funds in the account without the need for probate. POD accounts tend to be very informal and can contradict existing estate plans. If you have many children or family members and only name one beneficiary, it may cause trouble down the line and delay the retrieval of the funds. While there may be expectations for what the beneficiary does with the money, they have no legal obligation to follow these directions. Like funeral insurance, POD accounts do not capture any of the financial benefits of a prepaid funeral arrangement.
If you are looking for a simple, affordable funeral option, consider Tulip's prepaid direct cremation plan. Planning ahead with traditional funeral homes can be stressful and expensive, but Tulip's online process is designed to save you money and time. Our prepaid packages are about one-third the price of other leading funeral homes. You can make arrangements online or over the phone in minutes, so you can spend your time with your family, not a funeral director. Our Family Care Team of experienced funeral professionals is available 24/7 to answer your call at (844) 942-4909. You can also make arrangements online.
Get started with a free, instant quote
Answer a few brief questions below and receive an instant quote for your direct cremation needs.