The Digital Estate Planning Guide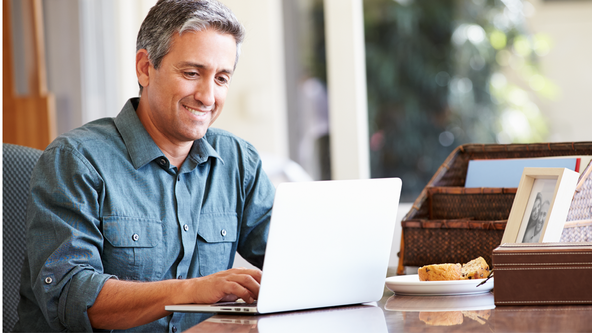 While it's expected to put aside an estate plan, which includes a last will and testament, medical directives, and power of attorney, many of us don't think about what will happen to our digital presence after we're gone. Since our digital lives are mostly intangible, it's easy to assume that our footprint will simply fade away But this isn't always the case. Digital estate planning allows you to properly close or distribute electronic devices, digital media like photos, and music, or social media accounts.
What is a digital estate plan?
Your estate is the accumulation of your assets and possessions throughout your life. In the 21st century, most of us have a number of digital assets ─ social media accounts, computing hardware, cloud information, emails and emails and emails. These digital assets add up to represent your digital estate. So what happens when you pass away? While not physical, our online presence is still left behind after we die. A digital estate plan allows you to designate how you want your assets handled and who you want handling them.
Anything relating to your online presence should be included in your digital estate plan. These digital assets can include:
Online Accounts (social media, email, online shopping, cloud storage)
Electronically Stored Information (digitally saved photos, music, documents)
Computer Hardware (personal computer, external hard drives, smartphones, tablets)
Intellectual Property (copyrighted digital material, patents, registered trademarks)
Digital Business Property (online store, blogs, online accounts registered to a business)
Domain Names
While this is not an exhaustive list, it might give you a bit of perspective about how much information you have stored online. Creating a digital estate plan will allow you to be sure that this information and data is properly saved, archived, or deleted as necessary.
How do you create a digital estate plan?
Creating a digital estate plan can be simple. It requires similar components to a last will and testament: a defined testor, defined assets and beneficiaries, and an executor.
Step 1: You'll want to start by listing out all your digital assets. As mentioned above, you might have more digital assets than you assumed. Take some time and think properly about your digital footprint, listing out as many sites, accounts, and devices as you can remember.
This might take a few tries and some time. Some people have loads of digital assets, while others may be more modest in their usage; Do this at your own pace and be thorough.
Step 2: Once you have listed your digital assets, specify what you want done with them. In some cases, you might be inclined to memorialize them, archive them, or leave them as is. In other cases, you might want the account deleted or possibly passed on to another individual. Each site, account, and business have their own policy regarding how to close or memorialize an account after the owner's passing, so take some time to research each policy.
For closing some social media and other online accounts, a death certificate might be requested to confirm you or your loved one's passing. Additionally, most businesses will not allow family members or friends access to your password under any circumstances.
When writing a will, be aware that the information will be shared with your family and friends, and if authorized within a legal will, such as your last will and testament, the information may become public record after a period of time.
Step 3: Once you've defined your digital assets and what you want done with them, name a digital executor to distribute the assets and information. Pick someone you trust with the responsibility of properly distributing your digital asset information.
Step 4: After the document is drafted, you can decide how to store it. You could make it a legally binding document by attaching it to your last will and testament. Or if you already have a last will, you could attach it as a codicil (or amendment to your last will). If you don't have particularly sensitive information, or rather not go through the action of adding it to your last will, you could simply store it in a safe place for your loved one after your passing. Just make sure to inform your digital executor or other trusted family and friends about the location of the document.
Why go through all the trouble? Is it necessary to have a digital estate plan?
While it is not necessary for everyone, creating a digital estate plan is a growing concern for many people. Our lives are deeply and irrevocably connected to the internet, and creating a digital estate plan ensures that part of our lives is just as properly addressed as any other.
In addition to properly addressing our digital presence, there are also more simple reasons for closing online accounts and protecting digital assets after death, such as helping limit the possibility of identity theft and informing followers and friends of the individual's passing.
In a digital age, your end-of-life planning will undoubtedly include some help from the internet. At Tulip Cremation, we want to make it easy for you when planning final arrangements, for yourself or for your loved one. We offer a transparent direct cremation service that can be arranged online or with our 24/7 Family Care Team at (844) 942-4909.
Image by Niek Verlaan from Pixabay
Get started with a free, instant quote
Answer a few brief questions below and receive an instant quote for your direct cremation needs.