A Funeral Director's Life: From Traditional Family Funeral Home to Online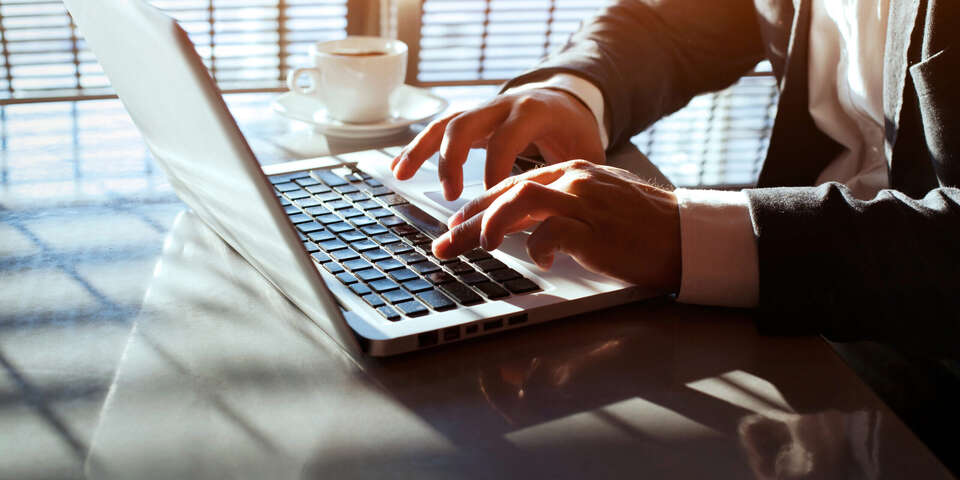 Even though he never considered joining his family's funeral home business as a career, Eric Kersey acknowledges that — in his own estimation — he has "embraced it."
His evolution from traditional funeral director to a family care specialist for Tulip Cremation, a five-year-old service specializing in online cremation planning, also exemplifies key shifts in the funeral home industry in recent years, including:
changing attitudes and practices for memorials, funerals and burials
technologies that allow family members and funeral directors to interact and make decisions entirely online
the lingering impact of COVID-19 on traditional in-person memorial services and funerals
Eric's career path is especially relevant as the nation celebrated National Funeral Director and Mortician Recognition Day this month. In 2008, the U.S. Congress earmarked the annual event to "pay tribute to these funeral directors and morticians who, day in and day out, assist our nation's families in their times of sadness and grief and help families mourn a death and celebrate a life."
A Mid-Career Return to His Roots
Eric, 41, is the first to acknowledge that funeral planning tends to be a topic that "no one really wants to talk about, but it's going to 100% happen to you. No one can avoid it." He also grew up in a funeral home family. His grandfather started Kersey Funeral Home in Auburndale, Florida, in 1950, and Eric's father and aunt also worked in the family business.
"When I was younger, I wasn't interested in the funeral industry," he says. "I saw how extremely busy my father was all the time, and I didn't really want that kind of career."
But after college and jobs in various construction and property management positions, he had a change of heart and returned to the family funeral home as maintenance manager. There, his interest in the profession took hold and grew.
In 2015, he graduated from a two-year mortuary science program at St. Petersburg College, completed an internship, and became a licensed funeral director in Florida.
When his father retired after 40 years in the funeral business in 2018, Eric stepped in as manager from 2019-2020.
A Secondary Career Move to Online-Only Services
During the COVID-19 pandemic in 2020, he and his wife became interested in the world of recreational vehicles as a safe way to travel with their children. Eric decided to pursue a position with Tulip Cremation since it was fully remote.
"Our goal was for my wife and I to have a remote job and do some family traveling while working at the same time," he says.
Today, he is a funeral director for Tulip Florida and a Family Care Specialist. Tulip provides a 100% online-only cremation service in eight states right now and is growing rapidly.
All of Tulip's staff members work remotely, and all steps of the cremation process — from initial family interest and inquiries by phone or email, to electronic signatures of all documents, scheduling of a loved one's cremation by a local Tulip cremation partner, handling of death certificates, and delivery or pick-up of a loved one's ashes — are handled without family members and Tulip staff ever meeting in person.
From the time of a first email or phone inquiry from a family member whose loved one has passed, Tulip strives to have all electronic paperwork signed, arrangements made, and cremation completed within 14 days.
During a three-month span in 2021, Eric worked from the family RV while he and his wife and three children — ages 12, 7, and 3 — explored Montana, Colorado and Wyoming. All interactions with families and Tulip staff were handled remotely.
"A Gratifying Line of Work"
"It's a very new concept," Eric explains. "Whenever I tell people what I do and that I work remotely, they ask, 'What? How do you do that?' But it turns out that as long as you have internet access and an interest in such a gratifying line of work, you can work anywhere."
While much about the online cremation experience is different, Eric points out, it still has much in common with the traditional funeral home experience.
"Every family is so different, and every day can be different," he explains. "You never know what each day holds."
The 100% Online Cremation Business
A typical online cremation caseload at any one time is 40 families, Eric points out, compared to about five for an in-person funeral. Regardless of how the interaction transpires, the satisfaction of helping families through a difficult time remains the same, he says.
"Planning a funeral or cremation isn't anything anybody wants to do, but it's a must-do experience," he says. "It's nice to be able to help families in their time of need. Everybody's usually at one of the lowest points in life when they've lost someone close to them. It can be very difficult. There are a ton of decisions to be made and a lot of information to go over. It's nice to get them through all of that and help them find closure."
Advice for Families and Loved Ones: Preplan
Based on his experience, Eric offers these tips to family members whose loved ones have just passed:
If possible, preplan your funeral and the funeral of loved ones for whom you are responsible. "Just about anywhere in the U.S., you can set up pre arrangements and either pay in full or pay over time. It can be a huge time saver and source of relief. Preplanning takes a lot off the family's plate and greatly reduces everything they have to do when someone passes."
Make sure to have key proper paperwork in advance. The most helpful documents are a power of attorney for healthcare decisions, a traditional will that spells out funeral/memorial plans, or an advance directive/living will that covers funeral/memorial plans. A general power of attorney document, he notes, becomes moot the moment a person dies.
A Funeral Career Requires People Skills
Working in a profession that specializes in death, dying and memorializing loved ones requires a certain kind of individual, Eric acknowledges.
"It definitely helps to be a people person," he says. "You can't be shy. You have to be a good conversationalist and a good listener. When you're face-to-face with a family member who just lost someone, the way that you handle yourself can totally change the situation and how everyone is feeling.
"When families have lost someone close to them, their reactions can be across the board. Some family members are sad, and it's their worst day ever. Some are at the opposite end of the spectrum, and some fall everywhere in between," he explains. "As a funeral director, how you handle yourself can totally change the situation and how everybody's feeling. That's why people skills are so important."
The goal for any funeral specialist, he adds, is family satisfaction.
"Whether it's a traditional funeral or a cremation, it's always great that a family is pleased with how smoothly everything went, and that they're happy that their wishes were taken care of. It's always great to hear that you did a good job helping a family through a difficult time."