'Motherless Daughters' Author on Navigating Grief and Mother's Day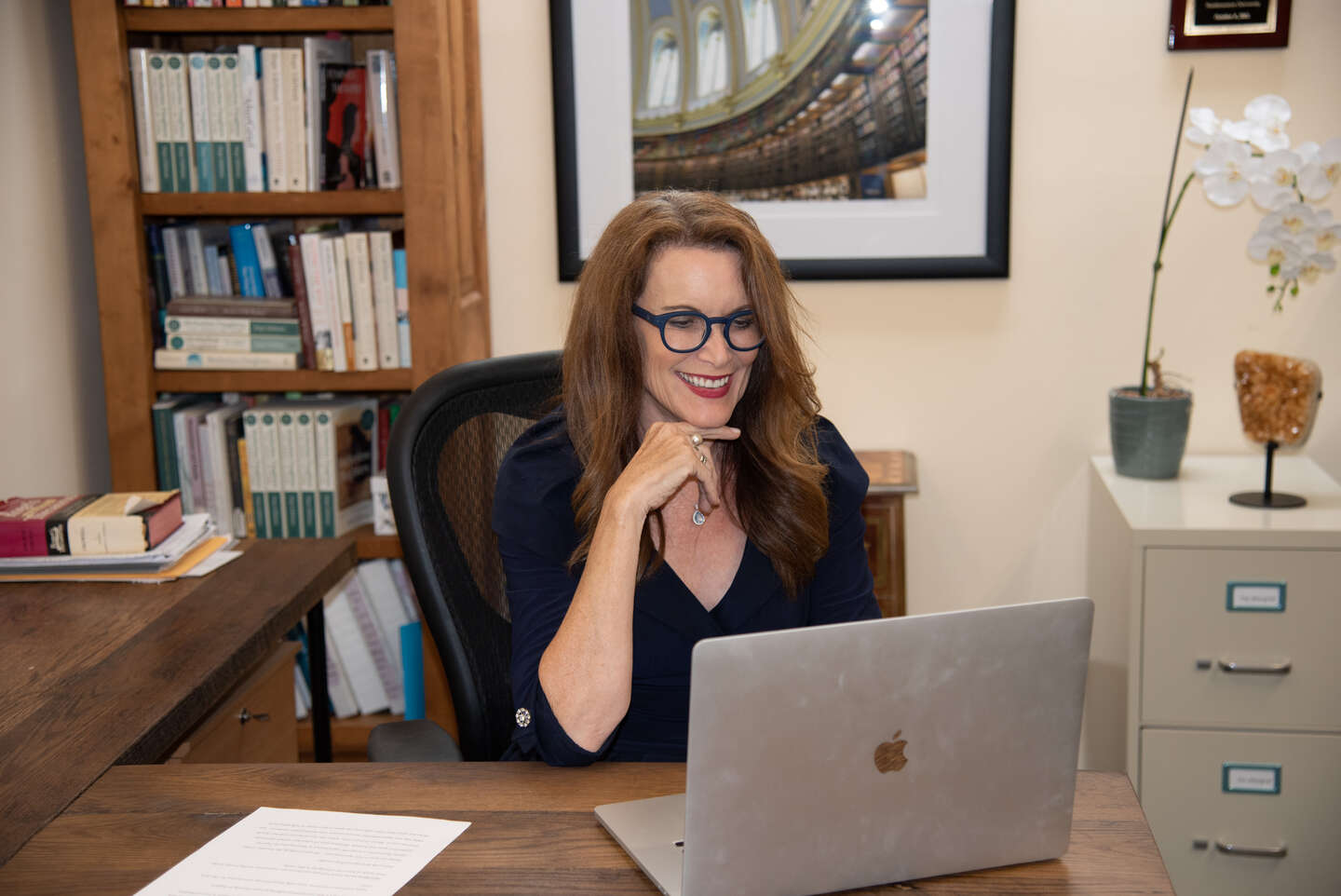 Hope Edelman was just 17 when she lost her mother, Marcia, who died at 42 after a 16-month battle with breast cancer. Seeking support, Edelman looked for a book for years to help her. Finding none, she wrote the bestseller Motherless Daughters in 1994. She spoke with Tulip Cremation about what she's learned in the years since and the movement that's grown to support other women who have lost their moms.
Back in the 1980s, when author and grief expert Hope Edelman lost her mom, people told her, "Your mother wouldn't want you to be sad." Edelman recalled that even then she bristled at the comment. "It was bad advice because I needed to be sad. I needed someone to support me in feeling sad and help contain those emotions, so I felt safe expressing them." She said that the message left her with the feeling that to be accepted, she had to hide her feelings which left her with shame because she was, in fact, still sad and is to this day.
Edelman spent a decade looking for help. "There were no support services. Hospice didn't even exist in my community then. Everyone died either at home accidentally or in the hospital intentionally. There were no after-care services for families at that time. We just soldiered on. I went looking for a book that would explain what to expect and why I was feeling what I was feeling as a teenager who had lost her mom. But there was no book -- it didn't exist. I looked for it for about ten years in bookstores and libraries and never found it," she said.
Edelman says her book, the first of eight, created a community, "I knew there were other girls and women out there like me. They didn't know how to find each other. The book became a movement. Now there are support groups, all over the world, retreats I facilitate, and virtual support circles twice a week."
On May 13, Edelman and Claire Bidwell Smith are cohosting their free annual virtual Mother's Day weekend gathering for motherless daughters. At this event and in her other workshops and support groups, Edelman encourages women to connect to the power of "the mother energy inside."
Edelman says the process encourages women to look for inward to consider some of these questions: "What part of your mom are you carrying forward? In which ways did she nurture you? Can you tap into that energy inside you, either to care for yourself or others in the world? What values did she embody? In what ways did she express her love? How are you carrying that forward?"
For women navigating Mother's Day without a mom, she offers three pieces of advice for getting through the day.
1. "Have a plan. Even if at the last minute, you decide to abandon it, having a plan for all or part of that day helps you feel like you have some control over what the outcome might be."
2. Very often "the anticipation is often worse than the actuality" so "give yourself permission to feel whatever you feel."
3. When you make your plan, "Think about doing something your mother would have enjoyed." In her own life, Edelman likes to give back to echo her mother's altruistic and generous spirit. She also often listens to classical music in honor of her mom who was a musician.
Edelman says women can remember the values their mothers represent to them and the things they want to carry forward. "Think of some small way you can actualize that in the world," she says.
While Edelman thinks society now is more grief-literate forty years after her mother's death, there is still a lot of misunderstanding about what grief looks like. She wants everyone who is working in the end-of-life continuum or experiencing it firsthand with family members to know that grief can look a lot of different ways. "Quite a lot of the population grieves in ways that aren't emotionally expressive. They grieve through actions and problem-solving and behaviors. It is good to know that these are grief responses and these are examples of people trying to work through their feelings."
Examples of less obvious signs of grief could be over-shopping or self-medicating, she said. Behavior that "may seem very immature and childlike, even puzzling or bizarre" could also be a result of prior loss that people experiencing grief never got support for. That old loss can be reactivated by new grief, she explained.
Edelman says her mom would be proud of her work today, but at the same time, she still carries the sadness of losing her. "She would be thrilled to see that I could have taken the tragedy in our family and turn it into something good for other people. I carry within me -- despite all the good work that's being done in the world and in the name of my book -- I carry within in me the knowledge that all of this came about because my mom died at 42 … it is kind of overwhelming sometimes. But I do think because she was so focused on helping other people … I think she'd be really proud of the work that I've done."
For information on community calls, retreats, online courses and more, visit Hope Edelman's website. Scholarships are available for fee-based programs.
Photo credit: Verne Varona
Written By: Rebecca Roberts Galloway