Valentine's Day and Grief: Tips From Tulip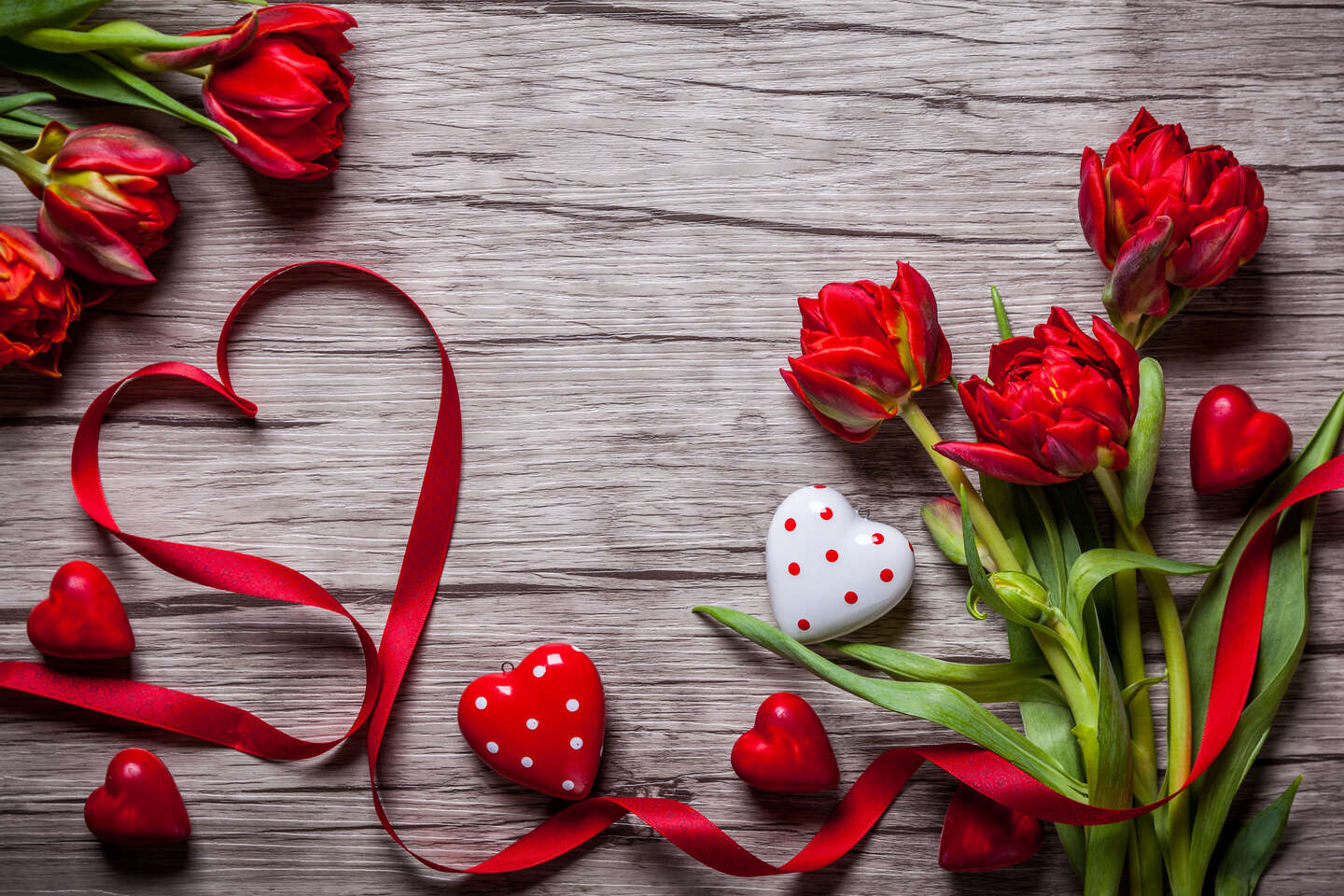 After the loss of a spouse or partner, you might want to ignore February 14, especially if you and your loved one made Valentine's Day special. Valentine's Day sadness affects many people who are grieving. Read on for helpful Valentine's ideas to help you get through the day. The most important thing is to do what feels right.
Make or Order a Special Meal
Grief and loss often lead to changes in eating patterns. Take advantage of Valentine's specials from local restaurants or food delivery services. Order from your favorite place or make something yummy at home (try one of these delicious single-serving recipes.) If you have kids, order a pizza and use heart-shaped cookie cutters instead of regular slices.
Write a Love Letter to Yourself
What do you love about yourself? It's not self-centered to appreciate your positive qualities. What attributes did your loved one relish about you? Reflect on how far you've come and your progress through grief.
A Valentine for Your Health
Our Valentine's list includes movement and motion because exercise creates endorphins and boosts serotonin levels. Even a short walk around the block can help make it easier to face Valentine's grief.
Happy Galentine's Day!
Galentine's Day started in 2010 with the television show "Parks and Recreation." Amy Poehler's character created this alternative to Valentine's Day for her gal pals who might be single, widowed, or disinterested in romance. Meet your friends on February 13 (the day before) for drinks, lunch, dinner, or whatever you feel like doing. Celebrate sisterhood!
Laugh – It's Okay
Your loved one would want you to be happy and feel joy again. If you've spent too much time alone or are lost in dark thoughts, let yourself have fun. Make snow angels (or sand angels, depending on where you live.). Watch a comedy or go to an improv show. Allow yourself to be silly and carefree.
Lend a Hand
Being of service to others can help ease Valentine's grief. Offer to shovel the walkway for an older neighbor, spend an afternoon sorting food donations, or sign up for a community event. Lend a hand, and you'll also help yourself.
Join a Club
The loss of a spouse can make Valentine's Day unbearable. Sometimes, being with others on a similar journey can help. Join a local widow, widower, or partner loss group. If there's a sponsored dinner or event, commit to showing up. You could make new friends and help someone just beginning their grief journey.
Snuggle with a Pet
According to research, pet owners have lower stress, cholesterol, and blood pressure levels. You might not be able to avoid grief on Valentine's Day, but spending time with a pet can make the day more bearable. If you don't have a pet, borrow one! Spend part of your Valentine's with someone's furbaby.
Skip It
It is acceptable to carry on and treat Valentine's Day like any other day. Many people have a "business as usual" attitude for February 14. Make a point to keep yourself busy with work, family, chores, or a special project.
You're Never Alone with Tulip
Valentine's Day sadness is understandable. Tulip has many grief support resources on our blog and monthly newsletter (sign up at the bottom of this page). You can also download our 12-month grief support calendar as a reminder throughout the year. Our care team is available 24/7, 365 days a year.