Why Cremation is Better Than a Traditional Burial Service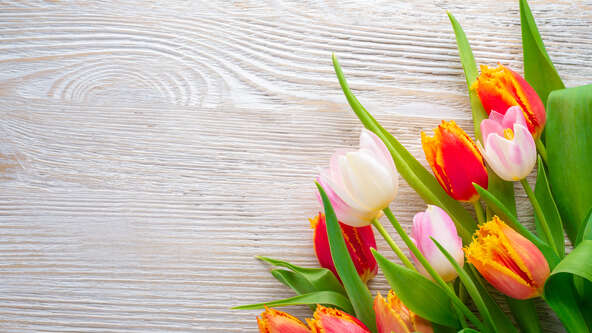 Why cremation is better than a traditional burial service
More and more people are trading caskets for urns when choosing burial options. According to statistics from the Cremation Association of North America, more than half the national population now prefer cremation to traditional burial.
This may sound surprising, given our long tradition of laying loved ones to rest in the ground. And of course, there is no one right way to say goodbye. But there are a number of reasons why cremation can be better than burial for many families. It's important, before you choose one or the other, to weigh these benefits against those of a traditional burial service to see whether cremation may be the better choice for your dearly departed loved one.
Cremation can be much more affordable than traditional burial
The prices of traditional burial services—and all the extra features they include—tend to run high. According to the National Funeral Directors Association, the average U.S. burial costs around $9,000 once all services are accounted for. Even immediate burial, the least expensive option most funeral homes offer, can cost upwards of $1,000. That doesn't include the cost of labor involved in digging the grave or of purchasing the gravesite itself, which may be priced anywhere between $1,000 to $3,000.
Cremation with a service can be equally expensive, especially if arranged through a traditional funeral home. However, there is another option: arranging cremation without a service. Direct cremation, also known as simple cremation, offers the most affordable alternative of all. With direct cremation, you pay only for the cremation service itself. Some direct cremation providers offer prices starting as low as just $600. You are then free to arrange a memorial service after cremation that's as simple or elaborate as your preferences and your budget will allow.
Cremation allows for a more flexible schedule
One of the biggest drawbacks of working with a traditional funeral home, besides price, is that funeral homes have to operate on strict schedules in order to keep everything on track. This is especially true of immediate burials, which need to be arranged quickly after a loved one passes away. The added pressure of a restrictive timetable can make an already stressful time even more difficult, both for those responsible for arranging the funeral in a timely manner and those who may need to travel a great distance in order to attend it.
Cremation, however, does not require immediate planning of a memorial service. While your loved one can certainly be embalmed for a wake or visitation prior to cremation, it is also possible to arrange for a funeral at a later date to allow for more time to plan and gather. With direct cremation, funeral services are not included—meaning you'll be able to arrange a memorial service according to your own schedule, at your own pace.
Cremation gives you the opportunity to plan a more personal memorial service
When working with a traditional funeral home, you will most likely need to choose one of several funeral templates to use for your loved one's memorial. Some plans may be more flexible than others, but in the end your choices will be restricted by what the funeral home is able—and willing—to offer. You may find that there are personal touches you would like to add that simply are not available. On the opposite end of the spectrum, it is also possible that you will end up paying for extra services or benefits which you do not want or need, simply because they are included in the package that best fits what you're looking for.
If, on the other hand, you choose to arrange a simple cremation without a service, such restrictions won't apply. You'll be free to go to another provider to arrange a funeral for you, or to arrange it yourself to ensure that every detail is just right. This can be particularly helpful if you find that your local funeral homes do not have services that align with your or your loved one's religious or spiritual beliefs. It also opens up more personal possibilities, including a simple home funeral or a more unique service with elements which a typical funeral home wouldn't be able or willing to provide.
Cremation grants a wider array of potential locations to lay a loved one to rest
Finally, when it comes to traditional burial, your options of where to say your final goodbye are typically limited to places like cemeteries, mausoleums, and churchyards. It is sometimes possible to bury a loved one on private land or to conduct a burial at sea, but even where local laws allow it, it can be challenging and costly to arrange transportation of your loved one to the site—especially if it is far from where they passed away.
Ashes, however, can be spread, buried, or interred in a much wider range of locations. The urn can be kept in a family home, or you can purchase a small columbarium niche in which to store the ashes. If you still want your loved one to rest in a traditional cemetery or churchyard, you can still arrange for their urn to be buried underground, or for their ashes to be spread in a scattering garden.
It's also much easier and more cost-effective to transport an urn versus a casket. If, for example, your loved one passed away on the East Coast but wanted to be taken home to San Francisco to be laid to rest, you could easily arrange a scattering ceremony at sea, by air, or on land on the other side of the country for half the cost—and half the hassle—of a traditional funeral.
Why direct cremation may be your best option
Whether you're concerned about price, scheduling, convenience, or arranging a more unique service, direct cremation is likely going to be the best option available. Direct cremation offers a simple solution for the lowest price and leaves you free to arrange a fully personalized memorial service that fits both your budget and your loved one's last wishes. Arranging direct cremation is a straightforward process that begins with just a single phone call or online consultation.
For the highest-quality service and the lowest price, consider Tulip Cremation. Our direct cremation service is low-cost and transparent, simple to arrange and easy to navigate. Our Family Care Team is available 24/7 to answer questions and make arrangements, and we'll keep you up-to-date throughout each stage of our process. We'll never sell you anything you don't need, and you'll never have to worry about hidden fees or surprise last-minute expenses. Unlike most traditional funeral homes or crematoriums, our top priority isn't profit—it's helping families like yours through a difficult time by providing a service you can trust, at a price you can afford. Call us or visit our website anytime to get started.
Tulip Cremation's direct cremation service includes transportation, preparation, and dignified private cremation, plus return shipping of your loved one's ashes in a simple urn via USPS Priority Mail Express. Feel free to contact our Care Team whenever you need us by calling us at (844) 942-4909, or arrange online quickly and easily.