Prepaid Funeral Plans Pros and Cons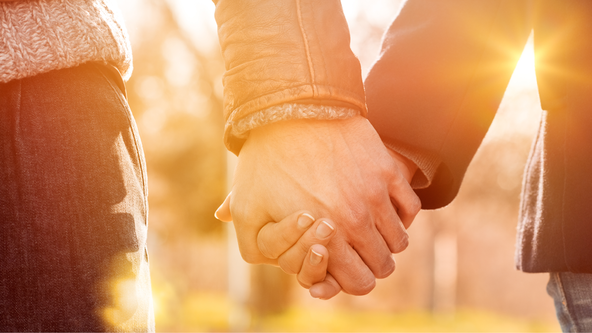 Though preplanning your funeral service may seem difficult, it can offer you and your family peace of mind and ensure that all of your wishes are understood and fulfilled upon your death.
When funeral planning, most people don't know what to look for, what prices to expect, or where to start. This uncertainty can be especially paralyzing for grieving families and lead people to overpay for services they may not need. Prepaid, or pre-need, arrangements protect your family from making rushed decisions later.
Rather than shying away from planning ahead, know what to look out for so you can make the best decision for yourself and for your family. Read on to understand the benefits of prepaid plans, mistakes to avoid when planning ahead, and questions you should make sure to ask your funeral home before making any purchase.
Benefits of prepaying your funeral
Ease the emotional and financial burden on your family: Planning today spares your loved ones from making important decisions in a time of grief. Your family won't have to sift through countless funeral options and overpay for services. When you pass, they can spend more time together and less time planning with a funeral director.
Make your own decisions: Make sure your final wishes are honored and nothing is left to chance. Pick which services are important to you, so your end of life arrangements are tailored to you. Your family will know the services were planned exactly as you wanted them.
Lock in today's prices: In the past ten years, funeral costs have nearly doubled. By arranging today, you lock in today's prices, saving thousands of dollars. You also have time to learn about all of your options in a relaxed environment on your own time and can compare prices from different funeral homes to get the best deal.
Mistakes to avoid when planning ahead
Though planning in advance can save money and ease the burden on your family, the wrong plan won't guarantee many of the benefits and could actually cause difficulties for your family down the line. Like every major purchase, a little research goes a long way. If you know the risks, you can make an informed decision that works best for you and your family. To make sure you arrange the best plan, consider the following when prepaying your funeral:
Don't buy a plan from the first provider who gives you a quote. When planning ahead, take advantage of the time you have and do your research. One of the biggest mistakes people make is rushing into a decision without comparing prices and services. Funeral homes can charge dramatically different prices for similar services. This is especially true of direct cremation

.

Compare prices and package details before settling on one provider.
Don't overpay for merchandise.

Traditional funeral homes markup the cost of urns, caskets, and other merchandise. If you are purchasing a plan with merchandise, check the breakdown on the price list to see how much the funeral home is charging. You can find most merchandise online for a lower cost from Amazon, Walmart, or other sellers.
Make sure your plan is guaranteed. One of the benefits of purchasing a funeral arrangement in advance is locking in today's price for services that will be more expensive once you pass. A guaranteed funeral plan ensures that all services included at the time of payment are honored when the services are needed, regardless of how much the services and funeral goods have increased in cost. When a funeral home sells you a plan that isn't guaranteed, someone will have to pay the difference once you pass.
Never pay until you receive an itemized list. Always ask the funeral home to provide a breakdown of the services and cost before you pay for anything. By law, funeral homes need to have a General Price List available to you upon request. Don't feel pressured to buy an all-inclusive package if there are services you do not need included. Check the funeral contract and make sure you are comfortable with everything you are paying for.
Questions to ask your funeral home
If you have any specific concerns about prepaying a funeral arrangement, just ask. Here are some questions you may want to ask your funeral provider.
What happens if I move?
How do I know my money is safe?
What happens if I die oversees?
Can I transfer my plan to another funeral home?
Does the cost include the delivery of my ashes?
Will my family members have to pay any future funeral expenses upon my death?
Does the cost include transportation into your care?
Is the price all-inclusive?
Will my money be put into a trust bank account under my name?
Most affordable prepay option?
The most affordable funeral option available is direct cremation. Direct cremation is so affordable because it is the most simple, basic option available. The funeral home will pick up the body from the place of passing, file all necessary paperwork, store and prepare the body for cremation, perform the cremation, and return the ashes to the family.
Tulip Cremation offers the simplest, most affordable direct cremation option available. We don't have any hidden fees and will never upsell services that you don't need. All of our prices are transparent, so you know exactly what you're paying for. If you have any questions about our direct cremation service, call our Family Care Team 24/7 at (844) 942-4909 or chat with us online. Our experienced team of funeral professionals can answer all of your questions and walk you through the arrangement process. You can trust Tulip.
Get started with a free, instant quote
Answer a few brief questions below and receive an instant quote for your direct cremation needs.