What Happens if You Die Abroad?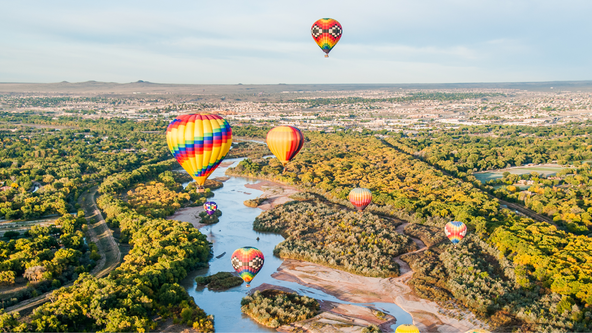 What happens if you die abroad? Which cremation provider ensures international transport coverage
Though we rarely expect to pass away while traveling to a foreign land, hundreds of Americans die abroad each year, leaving their families faced with the daunting task of coordinating their loved ones' return home. Bereavement is never an easy burden to bear, but the weight becomes much heavier when forced to deal with the logistics of arranging international transportation for a dearly departed friend or family member.
But what actually happens if you die abroad? Being aware of the steps involved in organizing a postmortem homecoming isn't just useful knowledge in case a loved one passes away while on vacation. It can also help you understand the burden that will be placed on your own loved ones should you pass away in another country—and how you can ease that burden for them by putting a few simple safeguards in place.
What happens when a U.S. citizen dies abroad
Most people travel in the company of friends or family. If you die abroad, it is your travel mates' responsibility to alert the local authorities, including the U.S. embassy or consulate of the country in which you died. If, however, you're traveling alone or pass away without your companions' knowledge, it will be up to the local authorities to identify you and alert the consulate.
Once your death has been reported, the Bureau of Consular Affairs will assist your loved ones in taking care of your end-of-life arrangements by following the steps below:
They will inform your next-of-kin of your passing, as well as your legal representative.
A Consular Officer will serve as your representative if you don't have anyone in the country where you passed away that can be contacted for legal matters. The officer will be responsible for any personal property you were traveling with and will act according to instructions from your next-of-kin or legal representative back home.
The Bureau will then provide your family with information and resources regarding how to arrange either a local burial or the return of your remains to the U.S.
The Bureau will additionally offer guidance related to paying for your end-of-life expenses, including transportation.
The Bureau will then work with your family and/or your legal representative to make sure the appropriate local authorities are contacted in order to make funeral or transportation arrangements.
The Bureau will also assist on filing and completing necessary paperwork regarding your death. This includes acquiring a local death certificate and possibly preparing a Consular Report of the Death of an American Abroad. Copies of this report may then be shared with your family or legal representative for use in settling matters of the estate.
While the Bureau of Consular Affairs acts as a support throughout the process of making funeral or transportation arrangements for U.S. citizens who die abroad, your family will be responsible for actually making those arrangements—as well as paying for them. It can be a heavy weight to carry, especially during a time of grief and mourning.
There are, however, a few precautions you can take now that will lighten that load, should your loved ones ever need to carry it.
Get started with a free, instant quote
Answer a few brief questions below and receive an instant quote for your direct cremation needs.
How to simplify your return home by planning ahead
Especially if you travel often, it's important to be prepared for the unexpected. While it may not be a pleasant idea to contemplate, taking care of certain end-of-life preparations ahead of time can make things easier for your family in the event of your passing away while abroad.
First, always make sure at least one person knows where you're going and has a basic idea of your itinerary. Even if you're traveling alone, you can check in with that person now and then to let them know you're safe—and they can check in with you, or with local authorities, should they become concerned that something is wrong.
Second, always carry identification with you. Carrying important documents such as a photo ID and your passport on your person while traveling can help speed up the process of identifying you and contacting your loved ones in the event of your death.
Third, if you haven't already, consider finalizing an advanced directive before your next trip, such as a living will or a health care power of attorney, that provides guidance on how you would like your funeral arrangements to be handled—including whether you prefer to be buried or cremated abroad, or wish to be transported home to the U.S.
Finally, a prepaid financial plan can help cover medical or end-of-life costs in the event of an accident or your passing. Travel insurance is one common option, but this only provides coverage while you are traveling. To ensure financial support for your family regardless of where you pass away, a prepaid cremation plan can provide a much more efficient alternative.
Arranging prepaid cremation with a provider you can rely on
Not all cremation providers offer prepaid plans with international coverage. Many only offer local services, or services within the U.S. When choosing a provider and service, be sure to check that the plan you're considering includes:
Worldwide coverage, so that no matter where you're traveling if you die abroad, your affairs will be in order
Guaranteed prices, so that your family won't have to worry about covering cost differences related to inflation or other price increases that may occur between now and the time of your passing
Quality customer service and a team of caring experts you can rely on to support and guide your family in their time of need
Tulip Cremation offers a pre-need direct cremation package that includes all of the above and more at half the cost of other providers' plans. We'll also take care of transportation and other fundamental arrangements as well as all immediately necessary paperwork, such as reporting the death and acquiring death certificates. You can purchase your prepaid cremation plan in one upfront installment or smaller monthly payments over the course of 24 months.
When purchasing a pre-need plan through Tulip, you're not just buying a direct cremation service. You're buying peace of mind for yourself and for your family, because you'll know that when the time comes, you and your family will be in the hands of a dedicated Family Care Team you can really count on.
Tulip Cremation offers pre-need direct cremation with optional worldwide coverage starting at just $950. Our direct cremation service is low-cost and high-quality, and includes transportation, preparation, and dignified private cremation, as well as shipping of ashes to any U.S. postal address. To make a plan now and put your mind at ease, you can contact our Care Team anytime at (844) 842-4909. Or, visit our website to arrange online with ease.