5 Reasons to Consider Organ Donation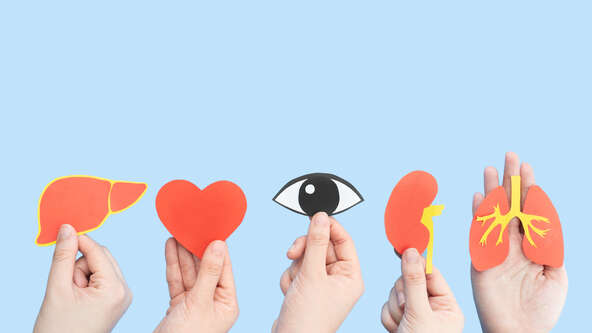 Did you know that over 100,000 Americans are waiting for life-saving organ transplants? One organ donor can save up to eight lives! Keep reading to learn why donating your organs after death is a unique life-saving gift to others.
No one lives forever, but donating your organs after passing could save up to eight different lives and improve 75 more. Donating your organs won't cost your loved ones anything, and you can still have the funeral arrangements you choose. Many religions support organ donation as a final good deed that brings life and hope to others.
Here are more reasons to consider donating organs and tissue after you're gone.
People Are Dying for Transplants
According to the Mayo Clinic, over 106,000 men, women, and children in the U.S. are waiting for a lifesaving organ transplant. Another name is added to this waiting list every nine minutes. Approximately 17 people die daily waiting for a transplant that matches their needs.
Even though 95 percent of Americans support organ donation, only 54 percent are registered donors. And despite nearly 170 million donors, only a tiny percentage of people die in a manner that allows for deceased organ and tissue donation. The larger the pool of potential donors, the greater the probability of a successful organ or tissue transplant.
<<Organ donation is part of your end-of-life planning, which should also include a will. Click here for simple preparation tips for a last will and testament>>
One Donation Saves and Improves Many Lives
Depending on the donor's health, age, and circumstances of their death, a single organ donor can save eight lives. Tissue donors can help up to 75 people who need transplants to cover burns, repair hearts, restore vision, and mend damaged connective tissue. Often, there are no replacement options other than from a human donor.
Tissue Donations
Many types of tissue can be donated, including:
Bone
Cartilage
Corneas
Heart valves
Ligaments
Middle ear
Skin
Tendons
Veins
Doctors remove donated tissue within 24 hours of death. It is safely stored in a tissue bank and matched with a recipient.
Organ Donations
While you can donate some organs while you're alive, most organ transplants are from deceased donors and include:
Heart
Hands and face
Intestines
Kidneys
Liver
Lungs
Pancreas
Get started with a free, instant quote
Answer a few brief questions below and receive an instant quote for your direct cremation needs.
Most People Can Donate Organs
Most adults over 18 can register as organ donors. Your age, race, ethnicity, or religion does not matter. A national transplant database will match your donated organs or tissue according to blood type, body size, tissue type, and donor distance. Potential organ or tissue recipients are also considered based on their health.
It Is Free to Donate Your Organs
Your loved ones or estate will not be charged for donation. The organ recipient (or their insurance company) pays for recovering your heart, liver, or other organs and tissue. And to be clear, buying or selling organs and tissue for transplantation is illegal. Organ Procurement Organizations (OPO) are strictly regulated. They are prohibited from advancing people who are waiting for an organ or tissue transplant based on race, income, gender, and social status.
Tell your family, friends, and doctor you are a registered organ donor. You want them to honor your wish to help others after you're gone. As part of your estate planning, ensure your personal and contact information is correct on your state's donor registry.
Most Religions Support Organ Donation
Many of the world's religions support post-mortem organ donation as a final act of charity and kindness.
Except for Islam, nearly all religions support organ donation, provided it does not impact the donor's quality of life or hasten their demise.
The religions listed below do not expressly oppose or prohibit organ donation, preferring to leave the decision to the individual:
AME & AME Zion (African Methodist Episcopal)
Amish
Assembly of God
Bahá'í
Buddhism
Church of the Brethren
Catholicism
Christianity
Christian Church (Disciples of Christ)
Christian Science
Church of Jesus Christ of Latter-day Saints
Church of the Nazarene
Episcopal
Evangelical Covenant Church
Evangelical Lutheran Church in America
Greek Orthodox
Hinduism
Independent Conservative Evangelical
Judaism
Mennonite
Moravians
Pentecostals
Presbyterians
Protestantism
Sikhs
Southern Baptist Convention
Society of Friends (Quakers)
Unitarian Universalist
United Church of Christ
United Methodist Church
<<Learn how different religions honor their lost loved ones>>
How to Become a Registered Organ Donor
Organ donation doesn't affect your funeral plans. You can still choose burial, cremation, and direct cremation. Being a registered organ donor is a thoughtful way to make a difference after you're gone. More people need a liver, heart, or another organ transplant than there are registered donors.
Most states allow you to select organ donation on your driver's license or state ID card. You can also register at Donate Life America.