The Difference Between Life & Burial Insurance and Prepaid Funeral Plans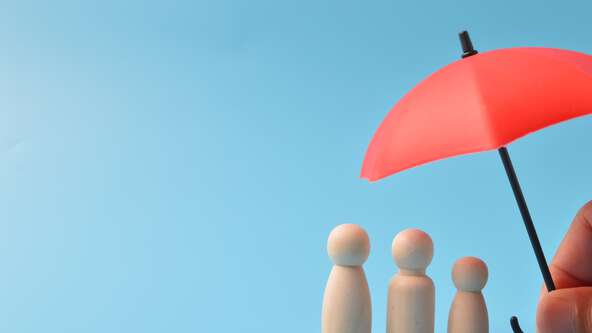 There are several options when it comes to paying for your end-of-life plans. Want to know the best way to protect yourself and your loved ones from rising funeral costs? Keep reading to discover the difference between life insurance, burial insurance, and prepaid funeral plans.
Most of us don't want to burden our loved ones with end-of-life expenses. When evaluating life insurance, burial insurance, or prepaid funeral plans, it's essential to consider your financial situation, long-term goals, and preferences. Here are the key differences between these three financial options.
What Is Life Insurance?
Life insurance provides a lump sum payment, known as the death benefit, to the beneficiaries named in the policy upon the insured person's death. The primary purpose of life insurance is to provide financial protection and support to the dependents and beneficiaries left behind after the policyholder's death.
Life insurance policies can vary in coverage amount, duration, and type. They often include options for term life insurance (providing coverage for a specific period) or whole life insurance (providing coverage for the insured's entire life).
Potential Advantages of Life Insurance
Financial Protection: Life insurance provides a death benefit to your beneficiaries upon your passing, offering financial support to cover various expenses such as funeral costs, mortgage payments, debts, and future income replacement.
Income Replacement: If you are your family's primary breadwinner, life insurance can provide income for your dependents, ensuring their financial stability after you're gone.
Estate Planning: Life insurance, particularly whole life policies, can be used as a tool for estate planning, allowing you to leave behind a tax-free inheritance for your loved ones.
Business Continuity: If you own a business, life insurance can help ensure its continuity by providing funds to buy out your shares or cover any financial obligations.
Potential Disadvantages of Life Insurance
Timeliness: You likely won't receive the payout quickly enough to use for a funeral. Receiving a life insurance payout takes two to four weeks, but funerals typically occur within several days of passing.
Cost: Life insurance premiums can be expensive, especially if you opt for a policy with a higher coverage amount or additional features.
Complexities and Limitations: Policy terms, conditions, and exclusions can be complex, and understanding the fine print is crucial. Some policies may limit coverage for certain types of deaths, such as suicides or deaths resulting from certain activities.
Health Considerations: Life insurance premiums are often based on the insured person's health status, age, and lifestyle choices. Premiums may be higher if you have pre-existing health conditions or engage in high-risk activities.
No Cash Value: Term life insurance policies do not accumulate cash value over time, meaning you do not receive any return on your investment if you outlive the policy.
Get started with a free, instant quote
Answer a few brief questions below and receive an instant quote for your direct cremation needs.
What Is Burial Insurance?
Burial insurance, also known as funeral insurance or final expense insurance, is a type of insurance policy specifically designed to cover the costs associated with a person's funeral and burial. It is typically a smaller policy with a lower death benefit than traditional life insurance policies.
The purpose of burial insurance is to provide funds to cover funeral expenses, such as the casket, burial plot, funeral service, and other related costs. It aims to ease the financial burden on the deceased's family or loved ones.
Out-of-area protection covers expenses and paperwork if you pass away 75 miles or more from home. Learn more about this additional peace-of-mind coverage here.
Potential Advantages of Burial Insurance
Affordability: Burial insurance policies are typically lower in coverage amount, making them more affordable for individuals who primarily want coverage for funeral and burial expenses.
Simplicity: Burial insurance policies are often easier to understand and obtain compared to traditional life insurance policies. They usually have simplified underwriting processes and lower coverage requirements.
Guaranteed Acceptance: Some burial insurance plans offer guaranteed acceptance, regardless of the applicant's health status or age, making them accessible for individuals who may have difficulty obtaining traditional life insurance.
Specific Purpose: Burial insurance is designed to cover funeral and burial costs, ensuring you do not burden your loved ones with these expenses.
Potential Disadvantages of Burial Insurance
Limited Coverage: Burial insurance policies typically have lower coverage amounts than traditional life insurance, which may not be sufficient for other financial obligations or to provide ongoing support for your dependents.
Cost-Effectiveness: The premiums for burial insurance policies can be relatively higher than the coverage amount provided, especially if you are relatively young or in good health.
Waiting Periods: Some burial insurance plans may have a waiting period before the full death benefit is payable. Only a partial benefit may be paid out during this period if the insured dies.
No Cash Value: Similar to term life insurance, burial insurance policies generally do not accumulate cash value.
What Are Prepaid Funeral Plans?
Prepaid funeral plans involve making arrangements and payments in advance for one's own funeral expenses. It is a contractual agreement between an individual and a funeral service provider using prices that cannot increase over time.
With a prepaid funeral plan, you choose and pay for the funeral services and products in advance, including the casket, funeral ceremony, burial plot, cremation, or other components of the funeral service.
The funds for prepaid arrangements are typically held in a trust or insurance policy until the time of need. Prepaid funeral plans alleviate the financial and logistical burdens on the deceased person's family by ensuring that the funeral expenses are already taken care of.
Potential Advantages of Prepaid Funeral Plans
Financial Planning: Prepaid funeral plans allow you to prearrange and prepay for your funeral expenses, relieving your loved ones from the burden of making these decisions during an emotionally challenging time.
Price Protection: By prepaying for your funeral, you secure future services at today's prices, protecting yourself from potential future inflation or price increases.
Customization: Prepaid funeral plans often allow you to personalize your funeral arrangements based on your preferences, ensuring that your final wishes are fulfilled.
Emotional Relief: Prepaid funeral plans can provide peace of mind, knowing that your funeral arrangements are taken care of according to your wishes.
Investment Protection: Funds for prepaid funeral plans remain in a trust or insurance policy, with monies released only at the time of service.
Potential Disadvantages of Prepaid Funeral Plans
Limited Flexibility: Prepaid funeral plans may lack flexibility if your circumstances or preferences change over time. Modifying the plan or obtaining a refund if needed may be challenging.
Reliance on Provider: When you prepay for a funeral plan, you rely on the funeral home or provider to fulfill the agreed-upon arrangements. It's essential to research and choose a reputable and financially stable provider.
Potential Loss of Funds: In some cases, if the funeral home or provider goes out of business or mismanages the funds, there is a risk of losing the prepaid amount. It's crucial to review the terms and conditions of the plan and understand how the funds are protected.
Transferring Plans: If you relocate, transferring a prepaid funeral plan to another home may not always be possible.
Which Plan Is Right for You?
Burial insurance explicitly covers funeral expenses, life insurance provides broader financial protection to beneficiaries, and prepaid funeral plans involve prearranging and prepaying for funeral services to alleviate the burden on loved ones. It's important to carefully review each option's terms, coverage, and conditions to determine which best suits your needs and preferences.
Many families opt for life insurance to provide financial comfort and security and select a prepaid funeral plan for those specific expenses. Consulting with a financial advisor or insurance professional can help you make an informed decision based on your assets and needs.
How to Face Your Fears and Make an End-of-Life Plan
Tulip Offers Secure, Affordable Prepaid Arrangements
When you plan ahead with Tulip, you enjoy peace of mind that your loved ones won't have the additional stress and expense of funeral arrangements. We offer simple, affordable prepaid plans that you pay for in total or over time, whichever is best for you. If you relocate, you take your Tulip prepaid plan with you. Your funds are secure in an insurance policy until your family needs them. And if you happen to move to an area outside of our national coverage – or you move overseas – you transfer your plan to another cremation provider.
Tulip lets you make prepaid arrangements from the comfort and privacy of your phone or laptop, with no required visit to a funeral home. Our care team is available 24/7 to answer your questions and guide you through the simple process. There are no hidden fees or unnecessary upgrades – with Tulip, you pay only for what you want and need.
Click here for an instant quote, or call (844) 942-4909 to reach our care team 24/7/365.