Cremation Cost in Denver: The Family Guide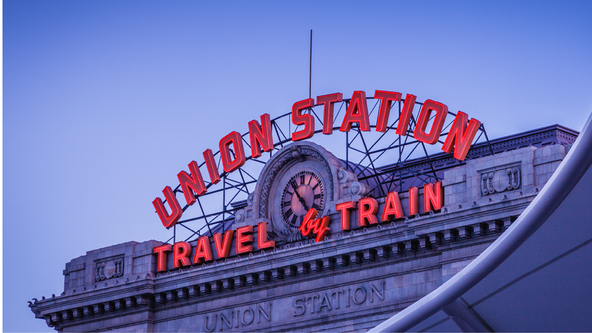 The average cost of cremation in Denver is $1,420. Research from publicly available pricing shows significant variance around this number, with direct cremation cost in Denver running as high as $3,140 and as low as $499.
With the number of pricing options and service variants for cremation and funerals growing increasingly confusing, we decided to research the top funeral homes and cremation providers in Denver to discover what the true cost of cremation was in Colorado's capital city. We gathered our cremation cost numbers by looking at the General Price List (GPL) of cremation providers and funeral homes in Denver. These lists are displayed publicly to protect you from getting taken advantage of during a difficult time. Unfortunately, these pricing lists are often hard to find, very convoluted and can vary wildly. The goal: give you the information you need to make an informed decision during a difficult period.
Here are some more details around the Denver cremation costs, additional funeral services, and what to look for in a cremation provider.
Direct Cremation Costs Vs Funeral Costs in Denver
The good news — Denver's average cremation costs fall below the $2,300 average national cremation cost, but there are still many key pricing concerns to consider.
This pricing $1,420 average we uncovered is reflective of direct cremation services. Direct cremation is the most basic form of creation, where body collection and cremation is performed without ceremony, and the ashes are returned to you directly. Layering in funeral and ceremony services into cremation plans quickly doubles or triples the cost of the cremation service. In fact, adding ceremonies and funeral costs brings the average cost related to cremations well above $6,000 in Denver.
In addition to significant cost savings over traditional funeral service, direct cremation also gives you the freedom to craft a personal, unique celebration. Funeral homes don't hold the key to beautiful ceremonies, and the money you save from forgoing that traditional ceremony gives you the piece of mind to create a more meaningful ceremony
One popular option is to conduct a Celebration of Life, which is a more casual, personalized service that can take many forms. Popular celebration of life ceremonies involve scattering ashes at sea, conducting a private dinner party for close friends, or simply taking a hike on a favorite trail.
There's nothing wrong with a traditional funeral, but it's important to understand that the cost and pressure of arranging these ceremonies is not your only option.
What to Look for in Denver Cremation Providers
Now that you understand the basic elements of cremation cost, you need to pay close attention for secret add-ons and additional expensive services that some providers add to your bill.
So, what should come with a direct cremation and what should cost extra?
A direct cremation should include three things:
Pickup: The actual coordination of getting your loved one from the coroner and to the site of cremation.
Cremation: The actual cremation conducted at the crematorium without ceremony or family witnesses.
Delivery: Getting the ashes delivered directly to your home from the crematorium.
May providers provide a subset of these three services, but brand it as direct cremation and make you pay extra. Some additional costs that are normal include obtaining a death certificate on your behalf or filing other legal paperwork.
If you're looking for simple, affordable direct cremation in Denver, Tulip provides a simple cremation package that you can arrange online or over the phone. Transparent pricing and a dedicated care team make the process as easy and straightforward as possible during an understandably difficult time.
Photo by Guilherme Garcia on Unsplash