6 Celebration of Life Ideas in Denver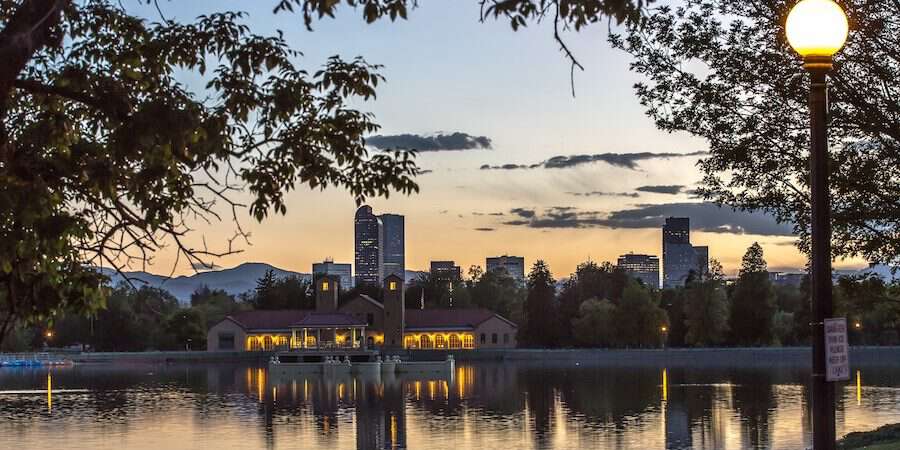 6 Celebration of Life Ideas in Denver
A sudden loss of a loved one can hinder you emotionally and financially. It is important to consider researching a cost-effective way to make their transition easier. A traditional cremation ceremony in Denver can cost over $6,000 for both the ceremony and service. If that expense is too steep for your family, consider breaking away from a traditional ceremony and funeral, by adopting a more modern and personal transition experience. A celebration of life ceremony is a popular option for those seeking an inexpensive way to honor their loved ones.
A celebration of life ceremony can include traditional funeral activities such as formal attire, constructing an obituary, and having an itinerary for the day. While the event will feel different as you won't be in a traditional church (unless you want to), you will most likely participate in nontraditional activities such as those listed in this article.
In Denver, Colorado you can plan special activities for your family to celebrate the life of your loved one. Here are six unique ideas for a celebration of life in the mile-high city.
Cherry Creek Trail
On this eight-mile trail, you can walk or take a bike ride down the ten-foot-wide path. The trail has access to additional areas like Cottonwood Trailhead Park, McCabe Meadows Park, and Bar CCC Park. These parks have picnic tables where the family can gather and reminisce about old times. We've heard of families using this space to hold a potluck with their loved one's favorite food, which can be a meaningful way to celebrate a life. Cherry Creek Trail also has beautiful scenery along the way, perfect for pictures and sight-seeing.
Denver Art Museum
The Denver Art Museum offers visitation in person and virtually. Art provokes emotions, and so seeing a work of art could make you feel the spirit of your loved one. The artwork may remind you of them or maybe a place you've been together. This is a great way to clear your mind while prompting conversations with your family and friends who are there with you.
Sporting Event
Denver Colorado has 6 professional sports teams and a dedicated fan base. The teams are Colorado Rockies (baseball), Denver Broncos (American football), Denver Nuggets (basketball), Colorado Avalanche (hockey), Colorado Rapids (soccer), and the Colorado Mammoth (lacrosse). There is always a sporting event happening during each season for you to plan to attend a game with your group. If your loved one was a sports fan, honoring them by attending an event is a way for you to connect with their interests. It could become a tradition for you to attend their favorite sporting event each season.
Plant a Tree
Honor your loved one during a celebration of life ceremony in a different way by planting a tree in their name in a National Park. You can watch the tree grow and always come back to visit it; more trees are also good for the environment. This is another option to have something physical to remember them by. Your family and friends can always come back to gather around the tree to say a few words to your loved one. A Living Tribute has a list of different parks in Denver where you can plant a tree, they will also help you.
Take a Ride
The Denver Trolley is fun for locals and tourists. You can ride the trolley and see eight different attractions throughout Denver Colorado. While on the trolley, you might catch a glance at your loved one's favorite place to go. This is a family-friendly activity that everyone will enjoy. After the ride is over, visiting your loved one's favorite restaurant can be the closing event for the day. Planning an activity like this can bring an uplifting mood to end the celebration of life ceremony.
Rage Room
While we acknowledge this celebration of life idea is nontraditional, it might make sense if your loved one had a flair for the unique. Smash*It Breakroom is "a room designed for specifically destruction". In what is known as a rage room, guests can smash almost anything from televisions to trash cans using baseball bats, a crow bar, or a hammer to smash it.
Blowing off stream to relieve stress and to have fun is the goal. Release all emotions in the room and leave feeling a little better. You can go back as often as needed to use Smash*It Breakroom as an outlet for dealing with their transition.
No matter which idea you choose, this is the time for you and your family and friends to celebrate and remember the life of your loved one. These ceremonies are intimate and much more personal than most traditional funerals. If you need assistance with cremation services or more ideas for a ceremony, visit our celebration of life guide.
Photo by Erick Todd from Pexels