Cost of Cremation in Florida: The Family Guide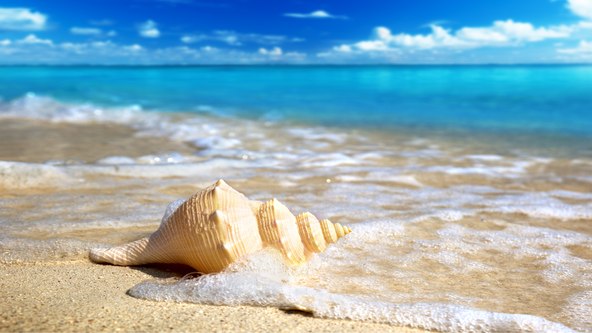 The average cost of cremation in Florida is $2,200. Comparing publicly available data from general price lists and aggregate studies indicates some variance around this number, with Florida direct cremation costs running from $1,000 to as high as $5,490.
What accounts for this large price range? There are several factors that contribute to cremation cost in Florida.
Florida Cremation Cost Calculations
The first input for the cost of cremation is geographic location. Tampa is the most expensive city for cremation services, with costs almost double the state average, while Miami and Jacksonville have much lower average cremation costs. This is due to the demographics and need within the market for services.
The second major factor to consider is add-ons to basic services. Many funeral homes or cremation providers tack on additional costs for what appears to be direct cremation service, including handling and preparation fees that you may not need. This is why it's important to understand the expected cost of cremation in Florida so you can evaluate when a cremation service is overcharging for unnecessary items.
Florida's costs run roughly in-line with the national direct cremation average of $2,300, but there are many other cremation considerations and options available to families in Florida. Let's demystify the process with some more information on cremation and funeral costs.
Cremation vs Funeral Costs in Florida
Funeral costs add considerable expenses to the grieving process, with pricing in Florida running well over $10,000. Funerals can range dramatically in price due to the level of services and ceremony involved. Here is a breakdown of the funeral and cremation prices in Florida by service type.
Service Type | Average Cost in Florida
Traditional Burial with ceremony: $10,700
Direct Burial, no ceremony: $6,501
Traditional Cremation with ceremony – $5,695
Direct Cremation no ceremony – $2,200
We included a cremation with ceremony cost here to showcase the potential expense incurred if you want to work with a funeral home to conduct a ceremony with the cremation. A direct cremation includes no ceremony, but still means that you can create a meaningful memorial. It has become more popular over the years to combine direct cremation with a celebration of life personalized to your loved one. The direct cremation plus celebration of life process allows families to spend money on meaningful memorial activities and save money on additional, expensive funeral home costs (facilities, extra funeral director hours, overpriced caskets, etc.)
Florida Cremation Service Considerations
Depending on the wishes of your family and loved one, it's important to understand that an expensive funeral is not the only option for a beautiful ceremony. Direct cremation frees some of the considerable financial burden that traditional funerals place on families, and allows for a stress free, personal approach to mourning that has benefited more and more families each year.
If you're looking for affordable direct cremation in Florida, Tulip provides a simple cremation package that you can arrange online or over the phone. Transparent pricing and a dedicated care team make the process as easy and straightforward as possible during an understandably difficult time.