Top Celebration of Life Ideas in Seattle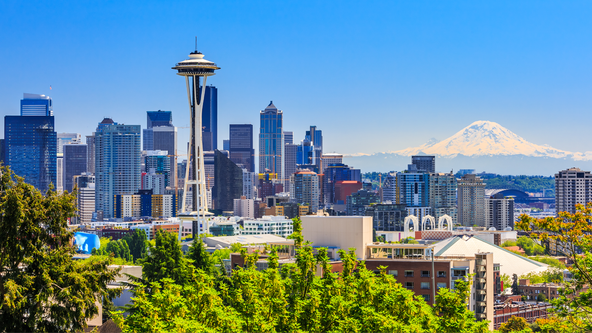 Losing a loved one is never easy, and the stress that comes with the transition can make it even harder. Only 54% of Americans have life insurance, and although that's more than half, the number is still relatively low. In Seattle, funeral costs reach around $6,000, while direct cremation costs sit at $2,300. Without a life insurance policy, and not wanting to take away from family savings, many people are turning to a growlingly popular nontraditional ceremony to send off their loved ones.
Celebration of life ceremonies allows grieving families to create a unique remembrance event. You can plan different activities for everyone to engage and honor your loved one. Celebration of life events can feature traditional funeral elements, or not (it's your choice).
Seattle has beautiful parks and many activity options, which can quickly fill up an itinerary for a celebration of life ceremony. Some of these events are designed for indoor activities, since rain is an important consideration in the area. With this in mind, here are six diverse celebration of life ideas you can do to honor your loved one in Seattle.
Painting Event
A painting event is something the entire family can enjoy. At Uncorked Canvas, you can hold a private paint session for your family. You can choose the painting yourself or have an instructor create something for your group. Your family can attempt to draw your loved one, something that was dear to them, or a place they liked to visit. Whatever you choose, the painting and the day can be dedicated to them.
Scavenger hunt
If you can find an open area, like a park, organize a scavenger hunt. Write memories or qualities about your loved ones and hide them. Everyone in the family can participate, and you could have a grand prize for the most found. A quilt with their picture on it would be a good inexpensive prize to give. This can help share memories about the person in a fun and interactive way.
Lake Washington
Get away from the city for a moment to visit Lake Washington. This area has seating and even a playground for children. Walking along the shore to take a breather is a good outlet to let some of the day's stressors and emotions go. You can also gather to release ashes here, make sure to check with the park's guidelines and regulations.
Alki Beach
Settling the night at the beach is always a great idea for a celebration of life. Alki Beach is popular in the area for many locals. As the sun sets, you can gather around to speak of memories you have about your loved one. This is a great area to hold a candlelight vigil.
Sail on Lake Union
Take the family and rent some wooden boats to sail on Lake Union at the Center for Wooden Boards. This adds another avenue for everyone to share memories. Coast on the water and gather around to tell stories and favorite moments. The scenery and stories can add some cheer to the day.
Artful Ashes
Urns are the usual items often used to hold ashes. Artful Ashes in Seattle offers a new way to hold some of your loved one's remains. They are able to take a tablespoon of the ashes and memorialize them into a beautiful glass design. This adds another way for you to honor them and hold them dear to your heart. It also lets more family members keep their ashes instead of just one.
Each celebration of life idea offers fun and special ways to honor your loved one. Mix traditional with nontraditional or any way you like. A celebration of life is about commemorating the life of your loved one in a special way. If you need any help with cremation services so you can go ahead and start your celebration of life planning, we'd be happy to help. Learn more about Tulip's Washington cremation services.