Memorializing Ashes with Cremation Jewelry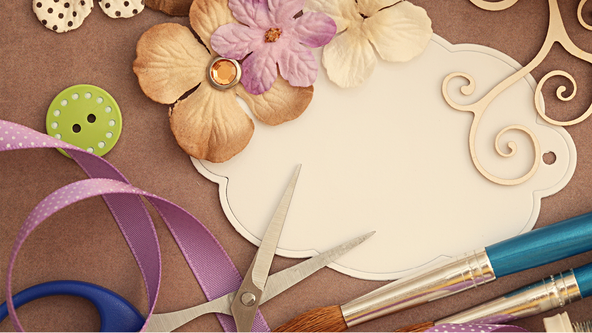 Memorializing Ashes with Cremation Jewelry
Losing a loved one is not an easy process. While your loved one may be gone, their memory still lives on. To hold them close, some families look to transform ashes into art ─ memorializing their memory forever. Different services can change the ashes into paintings, pottery, tattoo ink, and even vinyl, but one popular method of immortalizing your loved one is to transform them into cremation jewelry.
Jewelry That Holds Ashes: Keepsake Urns
After receiving your loved one's ashes, there are a number of things you can do with them, and for many people, cremation jewelry is one way to keep them close. A simple and cost-friendly method is through a keepsake urn necklace or pendant. These pieces are open to creative personalization depending on your budget and how you would like to remember your loved one. Most urn necklaces are metal or glass charms, holding a small amount of your loved one's ash. Metal charms can be engraved and personalized to be different colors and shapes.
These prices for these pieces may be as low as under $20 to over $100. The price of the urn may differ based on the product's material, its size, and personalization (engravings).
Cremation Ashes Embedded into Jewelry
A beautiful way to turn your loved one's memory into art is through embedding their cremation ash into the jewelry itself. Only a small amount is needed to create the art, but the results can be sparkling, personal pieces.
Making these pieces typically involves placing your loved one's ashes within a material such as resin or glass to hold the ashes in place. Although it may be necessary for you to send a part of your loved one's cremated remains to the artist to create the jewelry, the amount is typically a very small amount (under a teaspoon of ashes).
Cremation Diamonds
Cremation diamonds, also known as memorial diamonds, are synthetic diamonds created from your loved one's hair and/or their cremated remains. These diamonds are real diamonds, and are made of 100% carbon. Compared to natural diamonds, synthetic diamonds are lab-grown─ cutting costs and time, but allowing for greater customization (and in some cases, quality). Additionally, synthetic diamonds are known to be one of the hardest known materials. For many families, this is a way to memorialize their loved one, be comforted knowing their loved one will be close to them, and avoid the high costs of a traditional burial or interment.
The process of sending part of your loved one's cremains away may be a concerning task for you, but here we'll unpack the process of how a cremation diamond is created. Understanding the process transparently can hopefully release some of your concerns during your difficult time.
You will need to contact a business that produces lab-grown cremation diamonds. After making arrangements with the business, you will send over collected hair or part of your loved one's cremated remains. Compared to a keepsake urn necklace or other pieces of cremation jewelry, creating these diamonds require slightly more of your loved one's ashes (about 1 cup, 8oz), or a portion of their hair (about 2/3 cup).
The materials contain carbon, which is what makes the diamond. They will be exposed to high temperatures to extract only the pure carbon. Additional "lab carbon" may be added to supplement the carbon extracted, supporting the diamond's growth.
Once only carbon is left, a black powder will remain. This powder will be pressed under extremely high pressure, while simultaneously applying a high temperature. Three press designs are used to insure the pressure and temperature needed to create a diamond: a belt-press, cubic-press, and split-sphere press. This process of HPHT (high pressure, high temperature) can take anywhere from several months to half a year, depending on the number of carats you desire, as well as the diamond's color. Yellow colored diamonds usually take the shortest period of time to create, while colorless diamonds take the longest.
A rough diamond is formed at the end of the process. A professional diamond cutter then polishes and cuts the diamond to your preferred shape. The diamond can then be mounted into a piece of memorial jewelry you like. Earrings, necklaces, and rings are common options.
When choosing a diamond, it is recommended to be aware of the Four Cs: clarity, color, cut, and carats. Understanding these terms can help you understand the terminology of each feature better if you decide to transform your loved one into a stunning diamond.
Compared to other forms of cremation jewelry, cremation diamonds are the most expensive. However, compared to traditional burials, which can cost up to $10,000, a cremation diamond may be a cheaper and more memorable option for you. Direct cremation services can cost as low as $650, bringing down your budget to make room for more creative and personal options for honoring your loved one. Depending on the color of the diamond and the number of carats you choose, the price of your diamond can range from just under $1000 to over $20,000.
At Tulip Cremation, we want to help you through one of the most difficult points in your life─ losing a loved one. Our direct cremation services offer high-quality service at low-costs. Call our Family Care Team at (844) 942-4909 or arrange online today.
Photo by freestocks.org from Pexels