DIY Winter Celebration of Life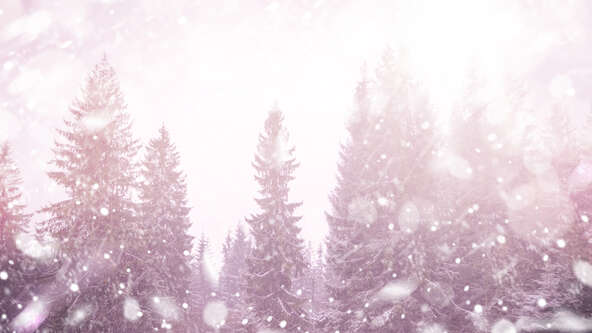 Winter funerals can be a beacon of hope as you navigate grief and loss. Here are simple ideas to create a warm and cozy memorial service or life celebration.
Gather Round the Campfire
If your loved one enjoyed winter, plan an outdoor memorial around fire pits or a bonfire (provided you are legally able to build a bonfire). As one of the four elements, fire can be soothing and also represent your loved one's earthly release.
Since temperatures drop at night, make it an afternoon event. Provide plenty of warm, comfortable seating with access to portable fire pits or space heaters. Sitting in a circle invites people to share memories and stories. Serve warm cider, hot cocoa, or spiced tea to help guests stay warm and hydrated.
Capture the Colors of the Season
While the trees may be bare, beautiful colors abound in winter. Create a color palette inside your home, restaurant, chapel, banquet room, or wherever you're hosting a winter funeral.
Which color palette reminds you most of your loved one?
Elegance: White, gold, and silver
Calm: Light blue, gray, and medium blue
Warmth: Burgundy, brown, and bronze
Vibrant: Purple, rose, and pink
Use flameless (or real) candles, string lights, and flowers to create a lovely setting as you honor your loved one's life and legacy.
Easy DIY Winter Memorial Decorations
Pinecones are a recognizable symbol of eternal life and regeneration. They add natural color, beauty, and pleasing scent to the service. Use them in mason jars, along with flameless tealights. You can easily paint pinecones and place them at tables, at the memory table, or hang from the ceiling using filament wire (fishing wire).
Click here for tips on painting pinecones
Another easy winter celebration of life decorating idea is a wood bead garland. Most craft stores sell wooden beads pre drilled with holes for easier stringing. You can choose pre-painted beads or paint them yourself with wood paint. Use the garland as a finishing touch for the memorial table or separator on a buffet table at the reception.
Click here to make a wood bead garland
Serve Warm, Hearty Refreshments
If you are planning a winter funeral, offer warm and hearty refreshments. By all means, prepare your loved one's favorite cold-weather foods. If your loved one had a signature recipe, print it on small program cards as a take-home souvenir.
Refreshments that are certain to bring warmth and comfort:
Beef stew
Chilli
Hearty soup
Casseroles
Pasta dishes
Funeral potatoes
Click here for 30 easy-to-make winter recipes
Memorial Service Program
Your winter funeral can be traditional or unconventional, formal or informal. However, create a memorial service program or a written order of events to keep the service focused. Below is an example of a memorial service program.
Introduction/Welcoming Words
Prayers or Opening Readings
Music Selection/Hymns
Moment of Silence
The Eulogy or Life Tribute
Informal Tributes
Acknowledgments
Closing
Urn or No Urn
Some memorial services or life celebrations after cremation include an urn containing the cremated ashes. The urn is placed on a display stand or table, usually surrounded by framed photos or other personal items. There is no right or wrong when it comes to having an urn at a celebration of life.
Make It an Active Memorial
If you're planning an outdoor service for someone who loved winter sports, get active. Since you'll be exercising in the cold, ask guests if they want to participate so you'll know how much equipment and gear to rent. Provide a non-active alternative or plan a separate event for those who wish to ski, sled, or snowshoe in memory of your loved one.
What to Wear to a Winter Funeral
Warmth and comfort are essential for winter funerals. Dress in layers in case the memorial takes place both outside and indoors. Set up an area for guests to hang up coats and provide an area to remove snow-covered shoes.