Hospice Care for Stroke Patients: When to Make End-of-Life Arrangements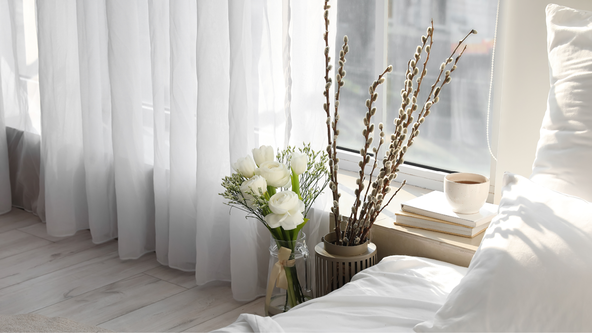 How do you know when it's time to set up hospice care for a stroke patient? When do you need to start thinking about the future, and settling end-of-life arrangements? No two stroke patients experience identical symptoms. However, there are certain signs to watch out for that can indicate it's time to think about hospice, and to discuss what will need to be done in the event of your loved one's passing.
Signs it may be time to set up hospice care for a stroke patient
Despite recent advances in medical care, stroke is still one of the leading causes of death in the United States. Whether or not your loved one may benefit from hospice care depends on whether their condition is worsening and the severity of their symptoms. Symptoms that indicate it may be time to arrange hospice care for a stroke patient include:
Difficulty speaking and moving around
Requiring extensive assistance with regular daily activities
Being mostly bed- or chair-bound
Loss of ability to control bodily functions
Balance problems
Difficulty chewing and swallowing, which can lead to weight loss, malnutrition, and dehydration
Disorientation, drowsiness, or confusion
Significant decrease in awareness
Persistent vegetative state or coma
It's never easy to accept that your loved one may not be getting better. However, studies have shown that in many cases, it may be beneficial for the patient and their family alike to seek specialized end-of-life care sooner, rather than later, whether that means hospice care or simply going the extra mile to ensure they are comfortable and well cared for at home or in a hospital.
Above all, it's important to talk to your loved one's health care provider about what they think is best. Only they can provide specific, knowledgeable insight into their current status and prognosis.
Get started with a free, instant quote
Answer a few brief questions below and receive an instant quote for your direct cremation needs.
When should you discuss end-of-life planning?
In addition to determining the care your loved one will receive going forward, it's equally important to be prepared for the future. Do you know what their wishes are regarding their end-of-life care? Is there a plan in place for handling both the financial and organizational responsibilities of making postmortem arrangements like cremation or memorial services?
It's ideal to speak directly with your loved one about such decisions well in advance of severe illness. Advance directives such as living wills and power of attorney are especially helpful to have in place. However, because stroke so often comes as a shock, many do not have a chance to have this conversation beforehand. And, if your loved one's health is in decline, it's possible that they may no longer be capable of making such decisions for themselves. If this is the case and no advance directives are in place, it will be up to you and other close family and friends to determine what is best for them.
As for postmortem arrangements, if you do not have any way of knowing specifically what your loved one would prefer, it can be helpful to talk to friends and family about what they think. Remember that there is no one right way to say goodbye. What matters is that the choice you make feels right to you and your loved ones.
Imminent-need direct cremation: planning for the near future
If a stroke patient has reached the point where hospice care appears to be a necessary option, it may seem like it's too late to plan ahead. And of course, if you have reason to believe your loved one may no longer be with you in the coming months, you will wish to spend as much time as possible with them while you can. However, as challenging as it may be now to think about what you'll do when your loved one is gone, it is often much more difficult to make such choices after a loss.
For many families, direct cremation offers the best balance between simplicity, affordability, and quality. Instead of paying for an expensive prepackaged funeral tied to a tight schedule, you'll be buying just the necessities for a fraction of the cost. You'll then be free to make any other necessary arrangements, such as those required for a memorial service, according to a budget and a timeline that makes the most sense for you and your family.
Tulip Cremation offers an imminent-need direct cremation service specifically for those who expect to require end-of-life services sometime within the coming six months. Arrangements and paperwork are taken care of in advance, but you won't be billed until our services become necessary. Our Family Care Team is available 24 hours a day, 7 days a week to offer support and guidance whenever you need us. Best of all, arranging is easy. All it takes is a phone call or visit to our website and about 15 minutes. Before you know it, you'll be done—and free to spend more quality time with your loved one.
Tulip's direct cremation service includes transportation, preparation, dignified cremation, and the return of your loved one's ashes for a low, upfront cost with no hidden fees. In addition to an at-need service, we offer both an imminent-need service for families needing to make arrangements within the next six months as well as prepaid packages for those looking to plan further ahead. Call our Family Care Team at (844) 942-4909 to begin arranging or to find out more, or visit our website to arrange online anytime.