The Living Will Guide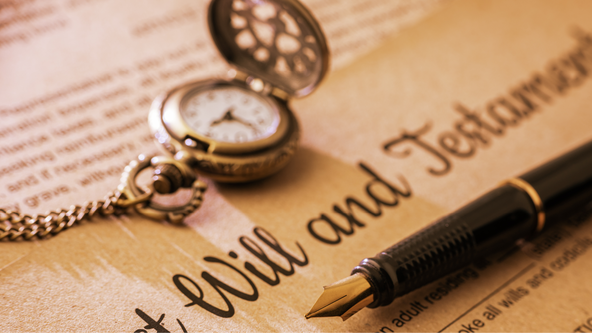 You might have heard of it before, but what exactly is a living will? You may have family and friends who have prepared their own living wills. You might also have heard about living wills from you primary health care provider during a checkup. You might even have heard about it when former President Barack Obama discussed his own living will way back in 2009.
What is a Living Will?
A living will is a type of advance healthcare directive, containing instructions about your preferred medical treatment if you were in a situation where you couldn't make the call yourself. This document might sound straightforward, but according to a study published in 2017, only about 37% of Americans have an advance healthcare directive, and even less have a specific living will (29.3%). There are various concerns when it comes to preparing a living will, but through this article, we hope to demystify this important legal document.
An advance healthcare directive (or advance medical directive) contains written instructions specifying what actions should be taken regarding an individual's health if they become incapacitated, and/or unable to make the decision themselves. The written directions can take various forms; some types include durable power of attorney for health care, organ donation registration, or a do not resuscitate order.
A living will is a specific type of medical directive that specifically states actions that an individual wants taken regarding their health, prior to their death. Anyone over the age of 18 can prepare a living will, and throughout their lives they can edit and change the will as needed.
What's in a Living Will?
Within the living will, you can specify certain actions you want taken. It could have notes about the type of medical treatments you want or would refuse, as well as specific wishes about the usage of medical devices. You can specify how long you want to prolong your life, depending on the invasiveness of the procedure. The main requirement for these demands are that they happen prior to your death. The language of the document itself can be as specific or vague as you prefer, however, for most of us who are not medically trained, it may be helpful to talk to your healthcare provider about what you want to include .
Living wills and advance healthcare directives are only taken into consideration if the individual is incapacitated or too ill to actively consent the medical procedure. A living will may be used when individuals are experiencing an illness that may affect memory or speech, in a coma or other vegetative state, or in critical condition following an incident. The living will becomes invalid after the individual passes away.
Durable Power of Attorney (DPOA): A supplemental advance healthcare directive that is separate from your living will is called a durable power of attorney (DPOA). This document, attached to your living will, can give another individual permission to make financial decisions regarding your care if you are unable to consent. The individual is named the "agent" on your behalf. Another document is a healthcare proxy. This advance directive allows an individual to make decisions regarding your health care decisions. You can assign the same person for both positions or name two different people.
History of a Living Will and Your Rights
The concept of a living will first arose in the United States in the late-1960s by Luis Kutner. Kutner was a human rights activist and lawyer, well-known for co-founding Amnesty International and his work as a human rights attorney. While the concept grew throughout the second half of the 20th century, it wasn't until the development of the Patient Self-Determination Act of 1991 that this concept was formalized into law. This federal law declares that all medical facilities, excluding private practices, have a duty to 1. Inform all adult individuals of their right to make decisions about their own health care2. Confirm if the patient already has an advance directive4. Honor the directive if present5. Never discriminate against patients based on the status of their advance directive. Additionally, all patients should be encouraged by the facility to look into getting an advance healthcare directive or living will, although it is not mandatory.
Get started with a free, instant quote
Answer a few brief questions below and receive an instant quote for your direct cremation needs.
How to Write a Living Will
Writing a living will can seem daunting at the beginning, but with the proper resources and a bit of guidance, anyone (over the age of 18) can plan their own.
Living wills are legal documents, and there are several steps you must take to authorize the document at hand. The first step, however, is obtaining the form itself. The form differs between states, but will be available in medical offices and hospitals. In some cases, the form may also be accessible through your social worker, attorney, hospice worker, or even online.
While filling out the form, it will ask for you to specify your preferences in health care. This may be a good time to discuss with your family and loved ones what you wish to happen to you. This way, you can get a second opinion on your decisions as well as inform them ahead of time what they should expect if you were to end up in critical condition. Other than loved ones, you may also want to contact your primary care physician or another medical professional about your choices if you are unfamiliar with some of the terminology or conditions. Within the form, there are certain protocols listed for you to opt in or out of, but don't let the form limit you. You are allowed to elaborate your needs on a separate document, attaching the document to the form. Don't be afraid to take your time with the document, and remember, you can change the will as needed.
To validate the form, depending on your state, you may need witnesses to oversee the signage of the form, and/or notarization. Once the form is signed, the document will immediately take effect. After that point, if you were to fall into critical condition, become incapacitated, or become unable to consent to a medical service, your doctor will be able to refer to your living will as a legal reference.
How Tulip Cremation Can Help
There are many things beyond your knowledge or control, and it can be frightening to even prepare for them; Preparation is in part due to the acceptance of its inevitability. You may feel vulnerable when planning for your future, with security and transparency at the forefront of your concerns. At Tulip Cremation, we hope to be just one resource for you through your end of life planning. We offer a simple, high-quality direct cremation service, as well as a number of plans to suit your needs. Whether you're planning for far into the future, within the next six months, or if you need to help a loved one immediately, we have a service for you. If you are ready to continue on, or if you just want to learn more about us, contact our 24/7 Family Care Team at (844) 942-4909 or visit us online.