Can You Attend a Direct Cremation?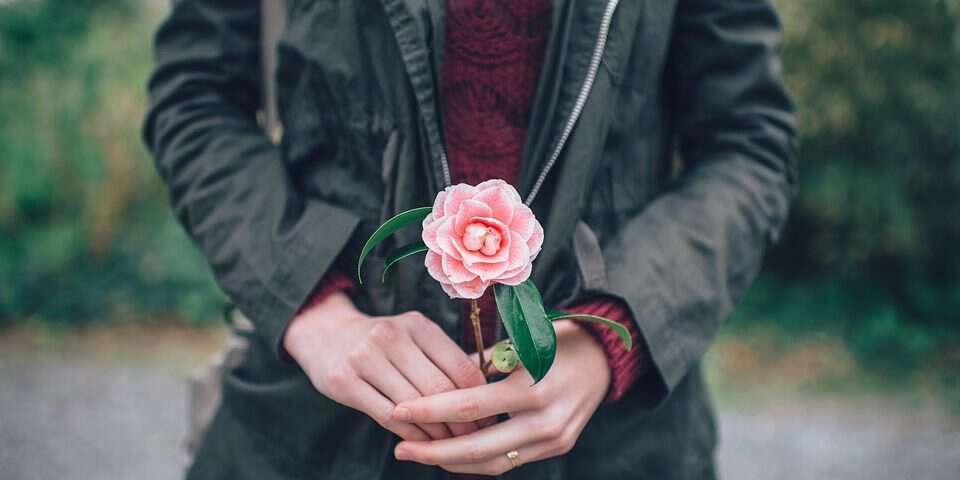 Can you attend a direct cremation?
When we imagine a loved one's cremation, many of us picture ourselves standing beside the casket as it's placed within the crematory. But can you actually attend a direct cremation? While the short answer is no, that does not mean you do not have other meaningful options for memorializing your loved one.
Why you can't attend a direct cremation
While some traditional funeral homes allow families to be present in the room during a loved one's cremation, it is not possible to attend a direct cremation.
Direct cremation is also known as simple cremation because it's exactly that—a simpler, more straightforward alternative to traditional cremation services. Once you've chosen a direct cremation provider and made the initial arrangements, the provider will take care of the rest. They will collect your loved one from their place of passing and transport them to the crematorium, where they will be prepared to receive a dignified private cremation. After cremation, the ashes will be returned to you to memorialize as you wish.
Put simply, the direct cremation process does not support witnessed cremation. Instead, it gives families the freedom to arrange a more personal memorial at a time and place of their own choosing and according to a schedule that fits their needs, rather than that of a busy funeral home.
Alternative options for memorializing a loved one
One of the benefits of direct cremation is that it doesn't force you to plan a memorial service on short notice. While memorial services arranged through traditional funeral homes are beholden to a strict short-term timetable, direct cremation takes place before any memorial service. This means you can plan a memorial as soon after cremation as you like—or take your time, and give faraway relatives a chance to take time off and make travel arrangements in order to attend.
While you cannot attend the cremation itself, there are a variety of other ways in which you can honor their memory and be present as they are laid to rest:
You, or another friend or family member, can

keep their ashes

in a special place in the home. While most direct cremation providers return ashes in simple urns, you can always purchase a more personalized urn from an outside source if you prefer.

You can

scatter their ashes

on land (with permission from the appropriate local authorities), from an airplane, or out over the ocean.

You can

trench their ashes

on your own property (or other private property, with permission) by digging a long, narrow hole in the ground and burying them.

You can

inter their ashes

in a columbarium niche or mausoleum, or in the ground at a cemetery.

You can have their ashes

incorporated into memorial art

, such as paintings, jewelry, vinyl records—even tattoos.
If your loved one left specific instructions as to how they would like to be remembered, try to honor them as well as you can. If not, ask yourself what would best align with their personality and their beliefs. In the end, what matters is that what you choose feels right for you and your family.
Arranging a dignified direct cremation
Of course, for many, it may be difficult to release a loved one into another's care. You may question whether your loved one will be treated with dignity. For this reason, it's important to choose a direct cremation provider with proven quality of service and high transparency. In short, you want a company you can trust to handle your loved one with care, and treat you and your family with the respect you deserve.
At Tulip Cremation, the families we serve always come first. The high quality of our direct cremation service is reflected in the numerous positive reviews we've received, and in the fact that 95% of our customers have said they would refer us. Our process includes a reliable identification procedure that ensures the ashes you receive will be your loved one's, and no one else's. And our dedicated Family Care Team will be available 24/7 should you have questions, concerns, or simply need to talk. We'll update you as we proceed through each step, and when the process is complete, we'll be able to return your loved one's ashes to you.
We can't help you find the perfect way to say goodbye, because there is no one right answer for everyone. But we can make arranging your loved one's direct cremation as easy and affordable as possible so that you can have more freedom—and more room in your budget—to plan a memorial service befitting your loved one's memory.
Tulip Cremation offers a low-cost, high-quality direct cremation service with transparent pricing and no hidden fees. Our service includes transportation, preparation, and dignified simple cremation, as well as the safe return of your loved one's ashes. When you're ready, call our Care Team at (844) 942-4909 to begin making arrangements, or visit our website to arrange online.
Image credit: Pixabay