How Long After Death Should I Hold the Funeral?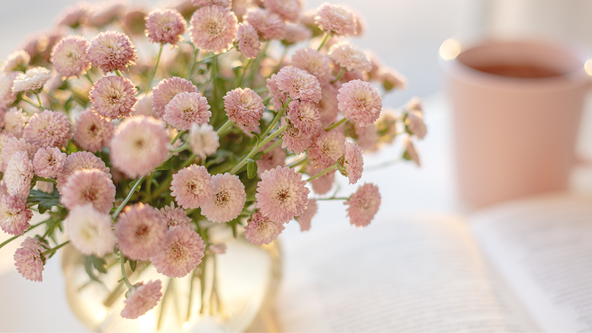 Losing a loved one is one of the most difficult things that can happen to a person in their life. Amongst the loss and grief, you also have a responsibility to live on, preparing your loved one's final affairs. One question many people ask: How long after death is a funeral? There are different answers to this question depending on the type of service and personal beliefs of your loved one. If you are looking for one of the simplest funeral services, a direct cremation may be the right option for you.

How Long After Death is the Funeral Held?
Depending on what type of funeral service you choose, your timeline may change dramatically. However, before any type of funeral service can take place, a death registration to confirm death must be signed by a doctor or other recognized authority. A death certificate is an official document proving an individual's passing. While important for accessing benefits and closing your loved one's accounts, the certificate itself is not necessary for the funeral service. The certificate can be ordered and mailed to you within 2 to 4 weeks after your loved one's death registration.
The two most common funeral services available are a traditional burial or cremation. Burials typically follow a stricter schedule from arrangement to funeral, while cremation allows more time between your loved one's death and the time of their funeral. To properly compare the differences and determine when your funeral should be held, let's begin by understanding burial timelines.
Traditional Burials
A burial is when a body, sealed within a casket, is buried or stored away. While the common burial involves lowering the casket into a plot of earth in a cemetery, a burial can also include storing the casket within a mausoleum.
These ceremonies are typically more traditional. The average open-casket burial service includes:
Gathering (and possibly embalming the body)
A viewing or wake for the family
The funeral service itself
The burial or interment
A reception in remembrance of the individual
Between gathering the body and the funeral service itself, the time could run from as short as 24 hours to about four days. While some families decide to embalm their loved one to preserve their form for slightly longer, the process is expensive and uses environmentally-harmful chemicals. Embalming is not a required process. However, each state has written limits for how long the body can remain in the open before either refrigerated or embalmed.
When deciding between an open or closed-casket funeral ceremony, a closed-casket ceremony may be a better option if you have individuals traveling from out of town, or if you decide to forgo a traditional ceremony altogether in favor of a celebration of life service instead. Closed-casket ceremonies do not have the same strict time-limit. And if flexibility is an important factor to you, cremation may be a more accurate fit.
Cremation Services
Cremation is the method of final disposal of the human body, where the corpse is turned to ashes. At Tulip Cremation, our process can take up to two weeks, from collecting the body to returning the ashes.
Because the body will be cremated, leaving only the ashes, you have flexibility in choosing the best way to honor your loved one. If you plan a ceremony of life event, your loved one's ashes may not necessarily need to be present, as those events are typically more casual in tone, celebrating the life of a loved one rather than going through the traditional motions of laying a physical body to rest. Additionally, if you are interested in a traditional burial ceremony, a cremation allows you time to gather your guests before their memorial.
At Tulip Cremation, our direct cremation services offer simple, high-quality service at low-costs. Call our Family Care Team at (844) 942-4909 or arrange online today.
Photo by Unsplash