What is Cremation Insurance, and Do You Need It?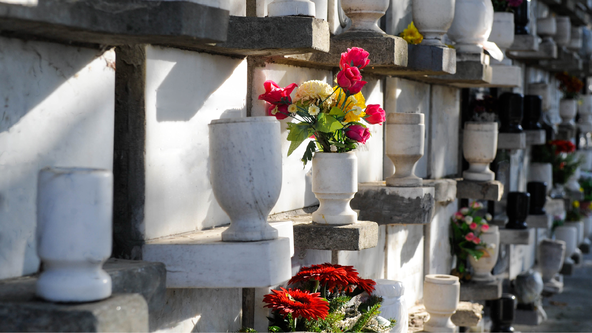 What is cremation insurance, and do you need it?
One of the major worries associated with the thought of our own passing is the burden it can place on the ones we love most. We can't, unfortunately, keep them from feeling the grief that naturally follows a loss. But we can help lighten the load of responsibility that will be placed on their shoulders by planning ahead for the future.
Often the most effective way to do this is to begin making financial arrangements for end-of-life costs, such as cremation. Cremation insurance offers one way to do this—but what exactly is it, and how does it help you prepare for the future?
What is cremation insurance? How does it work?
Put simply, cremation insurance is a small-value life insurance policy. Also known as final expense or end-of-life insurance, the payout is meant to be used for postmortem arrangements such as funeral expenses.
A cremation insurance policy can be set up through an insurance company or, sometimes, through a funeral home or cremation provider. You select the level of coverage you need and pay monthly amounts into the policy, which is generally effective right away. In the event of your death, the money will be paid out directly to your beneficiary(s) as a tax-free cash benefit.
Note that while cremation insurance is meant to be used for end-of-life costs, it does not necessarily have to be used only to pay for cremation. Once the policy is paid out, your loved ones can use the money however they see fit. If, for example, there is money left over after the cremation itself has been paid for, they can use the remainder to cover any outstanding medical bills, air or boat fare for a special spreading of ashes ceremony, or travel expenses for funeral attendees. As such, it's incredibly important to choose beneficiary(s) you know you can trust to use the money for its intended purpose.
Get started with a free, instant quote
Answer a few brief questions below and receive an instant quote for your direct cremation needs.
Is cremation insurance necessary?
Cremation insurance is not required by any state or federal laws. You also don't need it in order to purchase cremation services, whether you're planning ahead or arranging an at-need service for a loved one. Cremation insurance is simply a tool designed to help you budget effectively for your own end-of-life expenses.
However, not everyone is comfortable with the idea of purchasing cremation insurance. Perhaps you worry that the level of coverage you can afford won't be enough to cover all necessary costs, that the money won't be used properly by family members, or that it's even a scam. Whatever your reasons, if you want to plan ahead but don't want cremation insurance, another practical option is to purchase a pre-need plan directly from your preferred cremation provider.
With this option, the money you put into the plan can only be used to cover the cost of cremation. Unlike purchasing cremation insurance, which is essentially setting aside money for future expenses, purchasing a prepaid cremation plan means buying a specific cremation service. In most cases, you can either pay the total sum upfront or in monthly installments, but the result is the same. When the time comes, your family won't need to pay a dime—they'll simply contact the cremation provider to let them know their services are needed, and the provider should take care of the rest.
Arranging affordable cremation ahead of time
Of course, the key to making an effective plan is to first find a cremation service that's both cost-effective and reliable. Knowing how much you can expect to pay will help guide what level of coverage you need when choosing a cremation insurance policy. And of course, doing your due diligence and comparing prices and services will help ensure you purchase a plan that's right for you and your family should you choose prepaid cremation instead.
Regardless of which route you take, direct cremation is the most affordable option. While traditional burials and even cremations can cost up to $10,000, direct cremation prices typically run less than $1,000. In other words, if you choose direct cremation, you won't need as much insurance coverage—and it is more likely that there will be money left over after the cremation to help cover other important expenses at your time of passing.
Tulip Cremation offers direct cremation with a high quality of care for the lowest price. Learn more about our At-need cremation prices. We also offer two prepaid cremation plans. Our simple plan includes our direct cremation service and collection from anywhere in our service area. Our worldwide plan, which includes all of the benefits of the simple plan plus collection from anywhere in the world.
Both plans offer protection from inflation and other price increases, as well as 24/7 support by phone or online. We'll keep your money safe in a state-approved trust fund until it's needed. When the time comes, our Family Care Team will help guide your loved ones through our process one step at a time to ensure everything proceeds smoothly. With Tulip, you'll be able to rest easy knowing you and your family will be in good hands.
Tulip Cremation provides a low-cost direct cremation service with no hidden fees and no strings attached, along with prepaid plans designed to make planning for the future easier and more affordable than ever. To start making arrangements now or to find out more about our service, call our Family Care Team at (844) 942-4909 or arrange online via our website anytime.