Live Streaming Funeral Guide — Is a Live Funeral Right for You?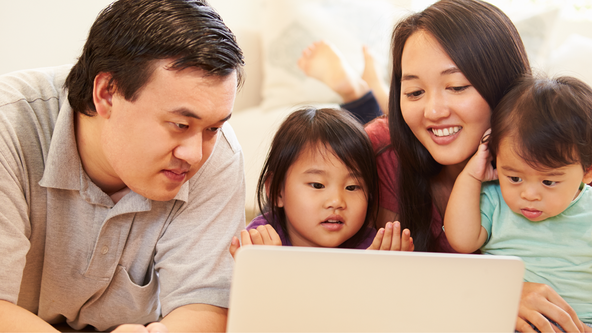 Is a Live Funeral Right for You?
Tuning into a funeral is nothing new. However, most broadcast funerals in history have been of high-profile individuals and celebrities ─ not your average person. Nowadays, livestream technology has made it possible for all of us to memorialize and share our loved one's final goodbye digitally.
As stated by the National Funeral Directors Association, more and more funeral homes have begun to incorporate technology into their services, meeting consumer demands. One such development has been adapting live broadcast or videotaping capabilities within the funeral home. While some services are more advanced than others, the basic offer involves unobtrusive cameras that can live stream the funeral online and archive the footage for playback later. Usually, the family will have the option to create a public or a private stream for the event.
There are several important considerations when deciding if livestreaming a funeral is the right option for you.
Do you need a live funeral?
Less people are living and dying where they were born ─ and thus are more likely to have close connections with people spread across the country or even world. Families may find it difficult to gather everyone in person for the funeral service. A sudden death and immediate burial leaves little time for families and friends to travel to where the service is being held. Additionally, individuals may have other conditions and responsibilities that withhold them from attending the funeral service in person. The disabled, elderly, and those who simply can't afford the costs of travel may have difficulty in attending.
This isn't to say that live streamed funeral services are a direct replacement for in-person attendance. While those who have watched a live streamed funeral service admit it isn't quite the same as attending in person, the technology provides an opportunity for family and friends to at least take part in the mourning process.
Live Funeral Privacy
Some question not only the authenticity of live streaming, but also the security behind the technology. Funerals are a difficult and sensitive time, and you want your loved one's service and memorial are held to the highest standards. For many funeral live streaming services, the broadcast video is private ─ only individuals with the invitation link and/or password to the stream can access the event. When deliberating on a live stream funeral, confirm the security of the stream with the funeral home (or the other location where you're holding the service). If you are using a third-party streaming service, confirm your security concerns with the company providing streaming services. And of course, if you are setting up the stream yourself, you can personalize the settings to fit your preferences.
Quality of Service
Technology isn't perfect, and there are plenty of issues that can arise when live funeral streaming. Depending on a number of variables, the stream may or may not work. Here are a few things to pay attention to minimize your streaming quality:
Your live stream provider
How many people are you streaming it to?
What's the connection quality?
Will there be someone monitoring the quality and/or the stream?
Arrangement with Funeral Home
In some cases, the funeral home, a chosen place of worship, or whatever location you choose to hold the funeral service may have equipment set up to live stream and/or record the service. Reports indicate 20% of funeral homes across the United States offer a streaming service, but even if the location you chose does not offer the service, you could potentially set up the live stream yourself.
You will need a device to capture the video, something to capture the sound, and a streaming platform to use. At its most basic, you could use a smartphone (with video and audio recording capabilities) and stream using a free live streaming platform. While this method works on a budget, there could be issues regarding the stability and quality of the stream ─ issues that can be distracting and disruptive during the event.
Live Funeral Pricing
How much will it cost to live stream the funeral service? While possibly a cheaper option compared to physically transporting everyone to the funeral service location, the live funeral option is not without costs. However, if you already have the equipment, you can set up the live stream yourself with minimum setup fees.
If you are concerned about the video quality more than the budget, there are paid live streaming options that guarantee HD quality streams, as well as additional support for the stream. You could also look into the funeral home or wherever you are holding the funeral service to see if they provide guaranteed quality live streaming.
What To Do If You're Invited to a Live Funeral
Being asked to join a funeral over a live stream isn't something that you're asked everyday, and for some of us, it might be a puzzling situation. What do you do if you're invited to such an event?
Firstly, treat the event with respect. Live streams are typically one-sided, where the funeral events are broadcast to you. Although you are not seen by the in-person guests of the funeral, don't make light of the event ─ just as you wouldn't make light of another person's death. The fact that the event is one-sided, however, does make the situation more flexible for the viewer. For example, you don't necessarily have to dress up for the event.
However you decide to remember your loved one, at the end of the day, you want to be able to connect their life and memory to as many people as possible. Knowing your options, you'll be able to make the best decision for you. At Tulip Cremation, we are dedicated to assist you through your toughest hour, providing a simple, high-quality service at a low price. Whenever you are ready, you can reach out to our 24/7 Family Care Team at (844) 942-4909, or if you prefer, you can arrange online.
Image by Rudy and Peter Skitterians from Pixabay