What are the Environmental Benefits of Direct Cremation?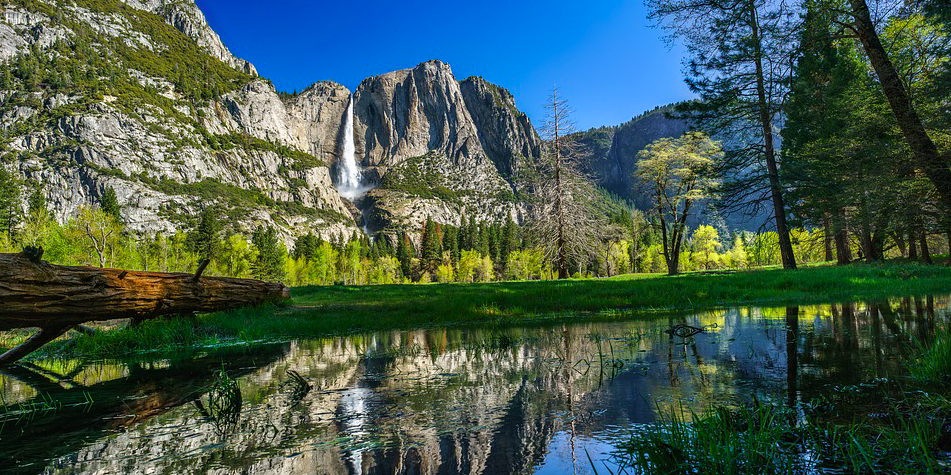 What are the environmental benefits of direct cremation?
Death is a part of the natural circle of life. Humans are not unique in their mortality—but we are unique in how we handle it. Ours is the only species on earth that conducts intricate mourning rituals in order to process our grief when a loved one passes away. We don't merely bury our dead. We build coffins, mark graves, host gatherings, and worry over finding the exact right words to express how we feel.

It is important to remember, however, that our rituals don't just impact our experience of death. They also impact the world around us, sometimes negatively. Certain traditional practices, especially, tend to put a heavy strain on the environment. Thankfully, there are greener alternatives.
So what is the ecological cost of traditional funeral services? What are the environmental benefits of choosing direct cremation instead?
The environmental impact of traditional funeral services
More and more people are choosing cremation over traditional burial. Given the amount of damage a traditional funeral service can wreak on the environment, it's not hard to see why. Some of the biggest problems with arranging burial through a traditional funeral home include:
Embalming is toxic.

The typical embalming process involves the use of a number of environmentally hazardous chemicals, including formaldehyde, methanol, phenol, and glycerin. Several hundred thousand tons of remains filled with these chemicals are buried each year, which then leach into the ground, sometimes polluting local waterways, harming land- and water-based ecosystems alike.

Traditional burial and funeral services use up tons of resources—literally.

According to

the Berkeley Planning Journal

published by UC Berkeley, traditional US burials annually use over 100,000 tons of steel, more than 1.5 million tons of concrete, and 30 million or so feet of hardwoods. Casket wood alone requires around 4 million acres of forest to be razed each year. And of course, there are the resources used for the funeral itself, and the environmentally-unfriendly trash such gatherings can generate. The flowers used for decorative arrangements are typically outsourced from flower farms and hothouses, which often do not follow fair trade or fair earth practices.

Traditional graves and cemeteries require a lot of land.

Approximately one million acres of US land belong to cemeteries and other burial sites. Additionally, the upkeep of such spaces takes an environmental toll in the form of water usage, chemical fertilizers, and pesticides which can seep into nearby water supplies and harm local wildlife. And of course, many caskets are built with non-biodegradable components and durable wood, meaning they'll continue taking up that space for many years to come.
When all is said and done, it's clear that a traditional burial is a less than ideal option for someone seeking an environmentally-friendly final sendoff. But is cremation really any greener?
The environmental benefits of direct cremation
While cremation carries with it a carbon footprint of its own, that footprint is several sizes smaller than that of most traditional burial services. Direct cremation, in particular, is able to minimize environmental impact by cutting down on the amount of resources used and the pollution generated in the process. With direct cremation:
Embalming isn't necessary.

Direct cremation skips the embalming step included in most funeral home services entirely. This means nasty chemicals like formaldehyde won't be released as a result of laying a loved one to rest, even if you choose to bury their ashes in the ground.

You'll have full control over arranging the memorial service.

While traditional funeral homes offer only a certain selection of funeral packages to choose from, a direct cremation frees you from sticking to a predetermined plan or schedule. Choosing a convenient location that will cut down on transportation and using only eco-friendly decorations (or skipping decor entirely in favor of a beautiful natural view) are just a few ways to keep your service nice and green. You also have the option of arranging

cremation without a service

, if that is your preference.

Ashes in an urn require less energy to transport

than a full coffin, since they are lighter and require less cargo space. This is especially important if you'll need to travel somewhere far away in order to lay a loved one to rest.

Ashes require less long-term storage.

Scattering ashes from a biodegradable container requires no long-term storage whatsoever. Even if you choose to keep an urn in a family member's home or inter ashes in a columbarium or cemetery, that's still a much smaller space to occupy than a typical grave.
In other words, the direct cremation process avoids leaching harmful chemicals into the ground, reduces energy and natural resource consumption, and conserves more land.
How to start arranging direct cremation today
If you're planning ahead for yourself or helping a loved one settle their own affairs, you don't have to wait to make arrangements. Whether by phone or online, you can arrange direct cremation now without so much as getting up out of your chair. Tulip Cremation offers two low-cost prepaid plans to choose from, one with local coverage and one with worldwide coverage. Or, if you expect to need cremation services within six months or less, you can take advantage of our imminent-need service, allowing you to make arrangements now and hold off on payment until the time comes when you need our services.
And, of course, if a loved one has recently passed away, it's still not too late to arrange direct cremation. Simply call or contact us online, and our dedicated Family Care Team will walk you through our process and answer any questions you may have. In just 15 minutes, you'll be able to breathe a little easier knowing your loved one will soon be in good hands. We'll take your loved one into our care, prepare the body for cremation, perform cremation, and return the ashes to your family. We'll also take care of necessary paperwork like reporting the death and acquiring copies of the death certificate.
We make arranging cremation simple and easy, so that you can focus on planning the green memorial you want—or that your loved one deserves.
Tulip Cremation provides a simple at-need direct cremation service in addition to two pre-need cremation plans and an imminent-need cremation service—all with low, transparent prices and no hidden fees. Contact our Family Care Team at (844) 942-4909 for more information or arrange online anytime.