Religious Traditions and Cremation Beliefs: Unitarian Universalism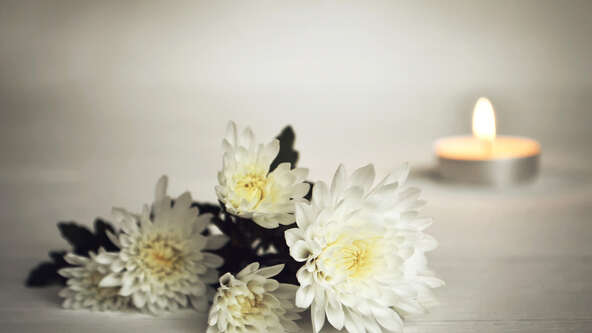 This multi-part series explores different religious beliefs about cremation. Some religions actively encourage cremation and many belief systems allow their followers to decide for themselves.
Whatever your beliefs, we invite you to learn how cremation plays a role in sacred funeral rituals for millions of believers worldwide.
About Unitarian Universalism
Unitarian Universalism (UU) is the result of merging two historically separate Christian denominations, the Universalist Church of America and the American Unitarian Association, in 1961. The roots of Unitarianism are much older, with the first English Unitarian congregation formed in 1774.
As a non-creedal religion, UUs do not have a specific set of required beliefs that all members must adhere to. UUs draw inspiration from various religious and philosophical traditions, including but not limited to Christianity, Judaism, Buddhism, Hinduism, Humanism, and Earth-centered spirituality.
The Unitarian Universalist Church emphasizes individual freedom of belief and encourages a diverse and inclusive community. Followers believe in every individual's inherent worth and dignity, embracing the idea that all people have value and should be treated with respect and compassion.
Ultimately, Unitarian Universalism is characterized by a commitment to individual and collective growth, a celebration of diversity, and a dedication to social justice and environmental stewardship.
Death, Dying, and the Afterlife
UUs hold diverse beliefs about death, including ideas from various religious, spiritual, and secular perspectives. Some UUs may believe in an afterlife, while others may see death as the end of an individual's existence. Unitarian Universalists often embrace uncertainty and the mysteries of life and death. They acknowledge that there are limits to human understanding and that death is a profound and complex subject that eludes complete comprehension.
<<Direct cremation gives you many options for final resting places. Click here to learn more.>>
UU and Cremation
Unitarian Universalism strongly emphasizes personal autonomy, freedom of belief, and respect for diverse perspectives. Therefore, the decision regarding cremation or any other end-of-life practice is typically considered personal. The preference for traditional burial and cremation among followers is roughly the same as for the general population, with cremation as the preferred method of disposition.
Celebration of Life
Many Unitarian Universalists emphasize celebrating their loved one's life rather than focusing solely on death. Followers are encouraged to support and help the bereaved through the grieving process. Families often bring food, and the UU community pitches in to help with chores, childcare, and other necessities.
Unitarian Universalists conduct a memorial service with or without a casket or cremated remains. Most Unitarian Universalist funerals are not open caskets, although a visitation is sometimes held before the funeral home or church service. The service is about an hour long and usually includes a sermon, meditation, eulogy, music, and readings from friends and family. It is common to sing from the Singing the Living Traditional hymnal, accompanied by a piano or organ.
<<Click here for nine inspiring ideas for a meaningful celebration of life.>>
After interment, family members often host a post-service reception at home or a restaurant. Food and possibly alcohol are served, but no further religious services are held.
Cremation and Your Beliefs
Unitarian Universalists strive to create an inclusive and supportive community where individuals are accepted for who they are and are encouraged to explore their spiritual paths. Because of this autonomy, the church leaves decisions like embalming, organ donation, and cremation to the individual.
Use the links below to learn about religious traditions and cremation in other faiths:
Deciding between cremation and burial is a personal choice. You can choose cremation and still be buried in a family plot, scattered at a favorite place, or transformed into a memorial diamond. Cremation offers many options. Tulip provides simple, dignified, and affordable cremation services. Please contact our expert care team with any questions or if you are ready to start preplanning.