Does Hospice Pay for Cremation in California?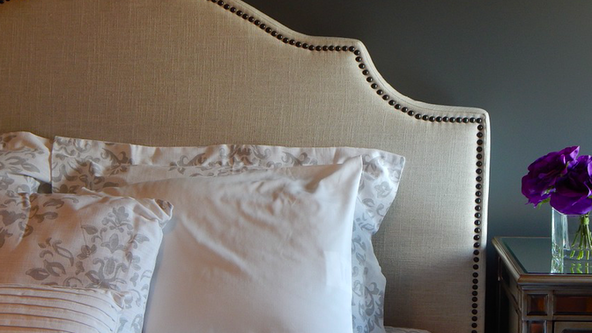 Saying goodbye is never easy, and preparing for a loved one's passing can be especially hard. For many families, hospice care can be a source of great comfort and relief during an otherwise incredibly difficult time. There are hundreds of hospices in California alone, which can offer you and your family their services.
But what happens after your loved one passes on? While most cremation providers offer at-need or services for those who have recently lost a loved one, one of the benefits of hospice care is that it gives you time to plan for imminent need services. Knowing what to do when the time comes can bring a sense of peace; it can also help ensure that you successfully balance your loved one's wishes with your family's budget. It's especially important to take into account what is (and is not) included in the scope of your loved one's hospice services—particularly whether or not hospice will pay for cremation.
What do hospice services include? Will they pay for cremation?
Hospice, as many care providers will tell you, is more of an end-of-life care model than a physical location. While some hospices do have California facilities in which your loved one may be cared for, not all do, and most offer the option of receiving care at home or in a hospital instead.
Most hospices include the following in their services:
Nursing care, often in conjunction with a physician's active participation
Home health aides and therapists and/or other counseling services, both for the patient and the family
Social worker services
Medication and medical testing
Medical equipment and supplies
Respite care
Some California hospices may also offer additional assistance via volunteer or charity programs. These do not typically include paying for cremation or memorial services. However, in most cases your loved one's assigned social worker will be available to help you make post-mortem arrangements. Their assistance can help streamline the planning process and ease your burden of responsibility.
If you worry that your loved one's cremation may be too heavy a financial burden to bear, know that there are avenues outside of hospice that offer options for financial aid.
What to do if you need help paying for cremation
If your budget is tight, you're not alone. Luckily, you have several options if you're looking for financial support for your loved one's cremation, including:
Government funding. While the state of California does not offer financial aid for funeral services, most counties offer at least minimal support for families in need. The Los Angeles County Department of the Coroner, for instance, offers burial assistance to families who live below a certain income threshold. Check your local coroner's office or ask your hospice social worker for help to see whether your family may be eligible for county-based financial aid.
Private financial assistance programs may also be an option, but always be sure to do your research before contacting one. Some may offer "aid" in the form of connecting you with a low-cost cremation provider for a fee—meaning you'll be paying more than if you chose a cremation provider on your own.
Social security offers a one-time payment of $255 to surviving spouses if they were living in the same house at the time of their late loved one's passing. Certain family members may also be eligible for monthly benefits.
Insurance. If you were unable to discuss insurance plans with your loved one before they passed, be sure to check whether they arranged prepaid cremation plans on their own or if your loved one has set up a Payable On Death (POD) bank account that can help you pay for cremation. Life insurance payouts may also factor into your budget.
A memorial fund set up through a bank or an online crowdfunding website can help you to raise money for cremation and even a memorial service through the generosity of friends and family.
Again, don't be afraid to ask hospice staff for help. Even if hospice itself won't directly pay for cremation, social workers and chaplains can often help you find external resources and solutions that will help you and your family find your way forward.
Low-cost cremation options in California
Direct cremation is much more affordable than the alternatives currently available in California, and it is by far the simplest to arrange. Unlike traditional burial or cremation services, direct cremation involves only paying for necessities such as transportation, preparation, cremation, and the return of your loved one's ashes when the process is complete.
Tulip Cremation offers a direct cremation service that is both cost-effective and dignified, with no hidden fees and no unnecessary costs. We can pick your loved one up whether they pass away in hospice or at home, and we can return their ashes to any address in the U.S., even if it's outside of California. With our dedicated Family Care Team guiding you through each step of our process, you'll never have to wonder what happens next, or how much it will cost. Our number one priority is providing families like yours with the support you need and the respect you deserve—at a price you can afford.
Tulip Cremation offers a high-quality direct cremation service for a low, upfront cost. Call our Family Care Team at (844) 942-4909 anytime or visit our website to learn more or arrange online with ease.