Military Funeral Benefits: Where Do I Start?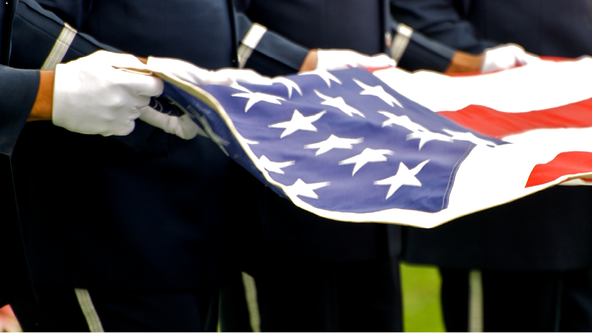 If your loved one was a veteran, your family is entitled to certain funeral benefits after they're gone. These benefits range from honoring your loved one with ceremonial tributes, like a flag, to offering financial support to help cover funeral costs. In order to access these benefits, you will need to fill out various forms. To help you navigate the process, we've compiled a list of some of the most common veteran funeral benefits, and the forms you'll need to complete and submit.
Burial Flag
Every Veteran, unless under certain conditions, is entitled to a United States Burial Flag as a tribute to your loved one's faithful service. If you are choosing burial, you will need to file the necessary VA Form 27-2008 (Application for United States Flag for Burial Purposes) to obtain the flag.
Headstone, Marker, or Medallion
Every Veteran, unless under certain conditions, is eligible for a government headstone, marker, or medallion. File VA Form 40-1330 (Application for Standard Government Headstone or Marker) to obtain your government marker or Form 40-1330M (Claim for Government Medallion) to obtain your medallion.
Presidential Memorial Certificate
To honor the memory of your veteran, your family can apply for a Presidential Memorial Certificate. A PMC is an engraved paper certificate signed by the current President of the United States to honor the memory of honorably discharged Veterans. File the necessary VA Form 40-0247 (Presidential Memorial Certificate Request Form) to obtain the certificate for your family to honor your loved one. You have the choice to order multiple certificates so each member of your family can share in the memory of their loved one's service to this country.
Financial Compensation
If your deceased loved one meets eligibility requirements; they may be entitled to Veterans' benefits on the Federal and County level. When you file VA Form 21-530 (Application for Burial Benefits), you apply to receive the benefits that you may qualify for. County benefits vary in the amount of compensation you may receive. Check with your local Veterans office for more information. More information can also be found here.
What if I can't find my loved one's military discharge records?
If you cannot locate your loved one's military discharge papers, you can apply for those records by using SF-180 (Request Pertaining to Military Records), so that you may be able to receive all available benefits entitled to you and your family. Once these records are obtained, you can use the military discharge to apply for all benefits, and you will have peace of mind knowing your loved one will be honored for their faithful service to our country.
When planning a funeral or life celebration for a veteran, it can be overwhelming to navigate the process. We hope that we have been able to provide you and your family with the information you need to guide you through the next steps.