6 Celebration of Life Ideas in Tampa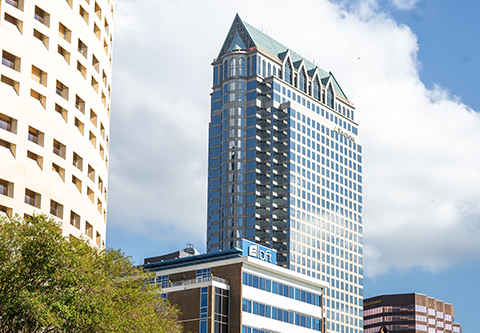 The financial burden that can come from losing a loved one can cause stress in a difficult time. The average cost for a traditional burial with a ceremony in Florida is over $10,000, and the cost of cremation with a burial is over $5,000. Since it can be difficult to think about the financial impacts of a loved one dying, hosting a celebration of life ceremony can be a more inexpensive way to honor a life.
A celebration of life ceremony is an alternative to traditional burials and cremations. It is often more casual in procedures and attire. With this type of ceremony, the planner is able to coordinate visits to nontraditional locations or events and invite more people if the event is held outside or in a public space.
The city of Tampa, Florida provides many beautiful options for planning a celebration of life event. Here are six distinctive ideas for a unique celebration of life ceremony in Tampa.
1. Al Lopez Park
A nice open park with plenty of space can serve as the perfect place to gather for a celebration of life. Al Lopez Park features paved walkways that are perfect for long walks and picnic areas for barbecues and private gatherings. It also comes equipped with a jungle gym for children to play, if there is a need to separate children and adults for the event. Furthermore, visitors will find that throughout the park, there are small ponds that offer the opportunity to watch wildlife. Al Lopez Park is a great place for hosting a remembrance gathering for everyone to say a few words and perhaps ceremoniously release balloons or doves to conclude the event.
2. Ben T. Davis Beach
The Ben T. Davis Beach connects Tampa Bay with Clearwater and is a popular public beach for tourists and locals. It is a large beach area with palm trees scattered making the scenery eye-catching and serene. This beach offers a beautiful sunset that can end your evening with serenity, laughter, and smiles as you fondly recall memories of your loved one. Another great way to use this space is to coordinate a lantern launch during sunset, in memoriam to the deceased.
3. Dinner
If your loved one was a bonafide foodie, you can feel connected by making reservations at their favorite local restaurant. Or, if you want to try one of Tampa's preeminent dining experiences, Circle WaterFront Restaurant offers an array of settings from fine dining inside to a waterfront patio and a casual beachside bar. Between the natural lighting and honorable ambiance, this restaurant can bring a feeling of cheer to uplift spirits during a difficult time.
4. Adopt a pet
If your loved one was an animal lover, you can adopt a pet in their memory. You may even name the pet after them as an honor. Caring for your new pet and bonding with it can make you feel closer to your loved one. They would be proud and happy that you chose to adopt a pet who needed a home. The Humane Society of Tampa Bay is a good place to search for pets in need of a home.
5. Participating in their favorite activity
Planning activities is a great way to make the mood of the day a little more upbeat and keep the group engaged. Doing something that your loved one enjoyed, like bike riding, hiking, birdwatching, or exercising can be a chance for you to bond with them in spirit. Another great option is Busch Gardens, a theme-park liked by natives and tourists. You could ride your loved one's favorite rides or eat their favorite theme-park snacks.
6. Community Service
Giving back to the community can be a benevolent tribute to your loved one. Acts of service are also something the entire family can participate in and feel good about. Even when you may be experiencing a tough time, being able to give back is a great feeling, while also honoring your loved one. Meals on Wheel Tampa and Keep Tampa Bay Beautiful are two non-profit organizations that are always looking for volunteers.
Each of these ideas can be a unique approach to an end of life celebration, which above all let you connect with your loved one in a meaningful way. Be creative, and think outside of the box as you seek to honor your loved one. If you can cater the events and locations to your loved one, the guests will feed off the energy of the celebration in a way that pays appropriate respects to your loved one. Think of things they like and try to include these in your planning. For more information about planning details and options, read Celebration of Life – 9 Ideas for a Memorable Service.