George Washington Preplanned, and So Should You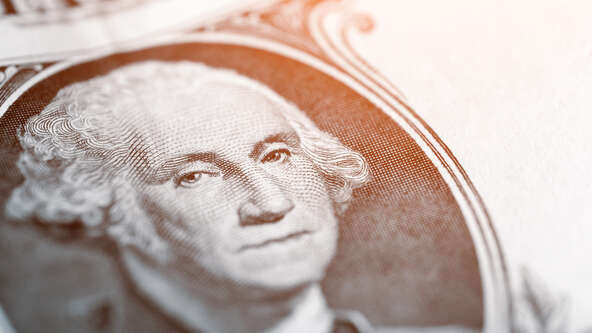 Our first president left specific instructions for his memorial in his will. And Abraham Lincoln appeared to foresee his own death. Here are six funeral facts about our favorite Aquarius statesmen for President's Day.
No State Funeral, Please
After leaving office, Washington returned to Virginia and his beloved wife, Martha. He didn't want a state funeral. Instead, Washington left instructions in his will for a military funeral at Mount Vernon for his family, friends, and associates. Although it was not an official event, over 4,000 mourners, including prominent military figures and politicians, attended.
<<What type of memorial do you want? Preplanning makes it happen, just as it did for George Washington. Click here to get started>>
Did Washington's Treatment Hasten His Demise?
In early December 1799, Washington was riding and caring for his farm at Mount Vernon. It was cold and rainy, and he developed a throat infection. Physicians at that time still practiced bloodletting, believing that the blood contained dangerous bacteria. By the time he passed, doctors had extracted over 32 ounces of his blood.
Washington Feared Being Buried Alive
George Washington faced death many times. His courage and valiant service are undeniable. Still, he was only human. Washington feared being buried alive. So great was his anxiety Washington requested on his deathbed that his family wait at least three days after death before putting him into the vault.
Lincoln's Nightmare Came True
On April 12, 1865, Lincoln told his friend and biographer about a recurring dream in which he was assassinated. Three nights later, Lincoln told his bodyguard, "Goodbye" instead of his usual "Good night." That evening, our 16th president was fatally shot by John Wilkes Booth while watching a play at Ford's Theatre.
His Funeral Train Drew 1 Million Mourners
Lincoln's funeral train traveled nearly 1,700 miles on a circuitous route from Washington, D.C., to his final resting place in Springfield, Illinois. In over 400 cities and towns, one million Americans viewed the open casket, sometimes at the rate of 12,000 mourners every hour. Ironically, Lincoln's mahogany casket was carried into the new presidential railcar – his first and last journey in the luxurious cabin.
Father and Son Reunited for Eternity
Along with Lincoln's presidential casket, a smaller one contained the body of his eleven-year-old son, Willie, who died from typhoid fever in 1862. Lincoln and his wife, Mary Todd Lincoln, had four sons. Only one, eldest son Robert, survived to adulthood and a thriving legal and business career. Willie's casket was transferred from a vault in a Georgetown cemetery before being permanently interred with his father in Springfield, Illinois.
Be Like George: Make Your Wishes Known
George Washington knew what he wanted for his end-of-life plans: a military funeral without much fanfare and to be interred in a vault. He put his wishes into writing within his last will, most likely using a quill pen and ink.
However, your funeral preplanning is a lot faster and simpler. Our care team is available 24/7 to help you complete your arrangements by phone or online. With Tulip, you never have to visit a funeral home to make arrangements or organize a memorial. Direct cremation offers many permanent placement options, whether in a family vault, columbarium, cremation garden, or memorial jewelry.
Click here for a free, no-obligation quote, or call (844) 942-4909 for our experienced care team.
Get started with a free, instant quote
Answer a few brief questions below and receive an instant quote for your direct cremation needs.