Death Cafe – Discussing Death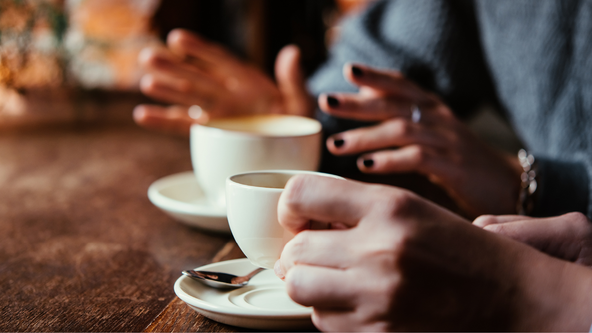 What is a Death Cafe?
A Death Cafe, contrary to its name, is not a real place, and not set in any particular location. Instead, a death cafe is more of an event, where individuals gather with "no agenda, objectives, or themes" to thoughtfully discuss death. Death Cafes are what its organizers describe as a "social franchise," and can be readily adapted and used by all persons interested in hosting one. As a non-profit organization, Death Cafes began through the volunteer work of Jon Underwood and Sue Barsy Reid.
How do you start a Death Cafe?
Similar in spirit to other themed "cafes", such as café philosophiques (philosophy cafe), cafe churches, or your local cat cafe, Death Cafe aims to inspire individuals to join together in discussion about death. Anyone can start a Death Cafe. A Death Cafe will need:
A host and facilitator
A venue for engagement
Refreshments (drinks and cake per tradition)
People interested in talking about death
Death cafes are not counseling sessions, informational lectures, or a form of community engagement. These events are simple, confidential spaces─ with the main goal to learn about and share different opinions regarding death.
Who invented a Death Cafe?
While themed cafes have been around for years, Death Cafe began with Jon Underwood and Susan Barsky Reid in 2011. Since then, Death Cafes have been set up across 63 countries, with over 7,500 Cafes documented.
Jon Underwood hosted his first Death Cafe in September 2011. At the time, he was developing a "series of projects about death". While he popularized Death Cafe, the original concept for Death Cafe began with Swiss sociologist, Bernard Crettaz. Crettaz's called his gathering 'Cafe Mortel', and hosted one in 2004.
Why is the Death Cafe important?
Talking about death is not an easy topic. Losing a loved one is one of the hardest things a person can go through. At Death Cafe, its supporters embrace the finality of life and its inevitability. Death anxiety is a powerful motivator for many of us ─ pushing us to make the most of our lives, to care for and love ourselves and others. While it can be a great motivator, an unhealthy fixation on death can be detrimental to one's health. Rather than ignoring the conversation, Death Cafe attempts to reduce that anxiety and the taboo around the subject.
As mentioned, Death Cafe is not a grief counseling group or an informational meeting, but it's a collection of individuals to talk about all things regarding death and dying.
If you are making preparations for your loved one or yourself, or if you need immediate service, Tulip Cremation offers simple, high-quality direct cremations. Thinking about death can be a heavy subject, but working together we can help you through the process. Our Family Care Team is available 24/7 at (844) 942-4909. Or, if you prefer, you can arrange online anytime on our website.
Image by Free-Photos from Pixabay