What Does it Take to Become a Funeral Director?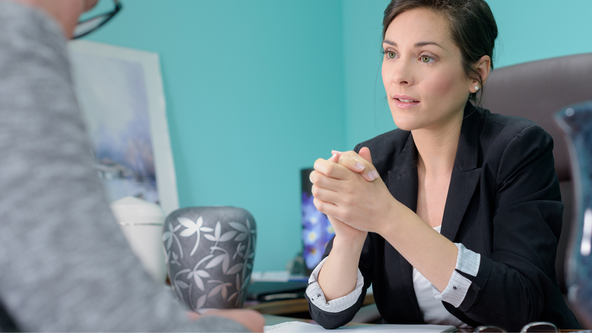 Funeral directors are with us on our worst days. They help us to make sense of our grief and complete our loved one's wishes. But what does it take to be a funeral director? Read on to learn about the process of becoming a funeral director.
Educational Requirements:
Funeral directors need a high school diploma or GED. From there, they will need to take courses specifically designed to train them in the funeral service profession. While regulations vary from state to state, generally funeral directors will either need an Associate Degree or a Bachelor's Degree in Funeral Service from an accredited program.
Educational Highlights:
After candidates complete their basic, non-technical course work, they will begin to specialize in funeral service.While families usually see the interpersonal side of funeral service, funeral directors are also required to understand how to care for the deceased and will take courses to expand their scientific knowledge of the human body.
The coursework of a funeral director candidate includes basic sciences, including microbiology, pathology, anatomy, embalming, and basic chemistry. They will need to acquire extensive knowledge on the physical and chemical changes that occur in the body after death, learn the best methods for cleaning and disinfecting the body, and learn how to prepare the deceased for burial.
In addition to science courses, funeral directors are required to understand the inner workings of the funeral business. Courses in business and funeral home management, accounting, communications, and technology are common when studying to become a funeral director.
At the end of their schooling, funeral directors should be familiar with the embalming process, the psychology of counseling people in mourning, understanding different funeral customs, and all state and federal laws and regulations regarding funeral services.
Internships:
While studying, many candidates choose to continue their education outside of the classroom. This means learning about administrative work and strengthening the interpersonal skills that are invaluable when becoming a funeral director.
Apprenticeship:
Before completing their funeral service education, a candidate must put what they learned into practice! Most states require an apprenticeship with a local funeral home before they can complete their degree and become a licensed funeral director. This apprenticeship typically lasts anywhere from one to three years. During this time, they shadow a licensed funeral director to learn the day-to-day activities of a funeral director and learn the ins and outs of funeral service.
While training, candidates will learn how to communicate compassionately and professionally with grieving families, how to manage the daily activities of a funeral home, and how to present to families all of the funeral options available to them.
Examinations:
Even after training, funeral director hopefuls will need to put their knowledge to the test. They will need to pass two exams: the national board examination and a state licensing examination. Each state has different regulations, so funeral directors will be tested based on their particular state laws. The state exams are usually composed of oral and written sections, asking candidates to demonstrate that they have the practical knowledge and skills to help families. Once they pass, they are officially funeral directors! Ready to help families in their community honor and remember their loved ones.