What Can't Be Cremated?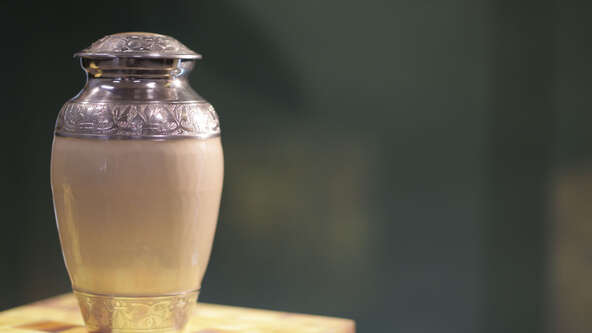 We know what happens to the human body when cremated, but what about pacemakers, dental implants, and prosthetic limbs? Some things cannot be cremated and must be removed, either before or after. Learn what cremation care providers do to ensure a dignified and safe cremation.
According to the Cremation Association of North America, over 64 percent of Americans will choose cremation services over burial by 2025. Yet aspects of the cremation process are still unfamiliar to many people. This article explains which materials may safely remain with or inside a body during cremation.
Why Certain Materials Cannot Be Cremated
Most metals, glass, and rubber cannot be cremated due to safety and health issues. The average temperature for cremation is 1,800 degrees Fahrenheit (98.2 degrees Celsius).
Cremation can cause materials with batteries to explode. Pacemakers are removed after death to avoid a dangerous explosion or fire.
Another reason some materials must be removed before cremation is the risk of harmful airborne toxins. During cremation, certain materials release dangerous gases into the environment. There is also the danger of infectious material becoming airborne.
Several things, including the items listed below, can't be burned during cremation.
Pacemakers
Pacemakers enable individuals with heart arrhythmia and other cardiac issues to live longer and healthier lives. After death, however, pacemakers of the heart (also called defibrillators) are dangerous to cremation operators and the public. These medical devices contain batteries that can explode during cremation.
Medical and Dental Implants
Using metal rods, pins, or plates is common to repair bone fractures, replace joints (like hips or knees), or prevent further damage after a head injury. Removing all internal rods, pins, or plates made from steel or titanium before cremation is best.
Generally, silicone implants can remain intact during flame cremation. However, the melted material may adhere to the remains.
Dental implants, as are gold or silver teeth, are usually safe to leave intact. Dental gold is a mixture of gold and alloys. While they do not entirely break down, they generally don't pose a safety or health risk.
Prosthetic Limbs
Many prosthetic arms and legs contain titanium, an incredibly hard and durable metal that does not break down in a flame cremation. Steel and surgical staples also remain intact after the process. According to the Cremation Association of North America (CANA), crematory operators use powerful magnets and other devices to remove metals from the cremated remains. The metal is usually donated to an appropriate recycling company.
External Objects That Cannot Be Cremated
Families may wish to include meaningful objects with their loved ones. However, you cannot place particular things in the cremation container or casket.
Even if your loved one carried or used these objects daily, you must find a suitable replacement for the following items.
Combustible Items
You cannot include anything that will explode with intense heat, including alcohol or lighters.
Rubber, Leather, or Vinyl
Treated materials made from leather, vinyl, latex, or rubber make them unsafe to include during cremation.
Plastic or Glass Bottles
You cannot place jars or bottles made from glass or plastic inside the cremation container.
Objects with Trapped Air
You cannot cremate anything that could have air trapped inside, like snow globes.
Batteries
Like pacemakers, anything with a battery cannot be included in cremation, including cell phones or e-cigarettes.
What You Can Include in a Cremation Container
Many families are comforted by placing meaningful objects into the cremation container or casket. The following things are safe to include with a loved one who is being cremated:
Photos
Family pictures, snapshots of friends, or other photos that capture fond memories are safe to include since they are paper.
Letters
These letters may be old love letters from their significant other or spouse or farewell notes from family members and friends.
Flowers
Flowers are safe for cremation, whether dried (such as from a wedding bouquet) or a fresh arrangement of their favorite flowers.
Religious Items
These items might include prayer beads, scripture, or prayer cards from the memorial service.
Blankets or Stuffed Toys
Grieving parents may wish to include a favorite blanket or stuffed animal when a child or infant passes.
Cremated Ashes of Loved Ones
You may include the cremated ashes of their late spouse, parent, child, or pet in the cremation container.
Cremation allows you to honor your loved one in many forms. Click here for eight unique ideas to celebrate their life.
Safe, Simple Cremation Services from Tulip
Tulip Cremation is committed to safe, sustainable cremation services at the most affordable prices. Our trained and certified cremation operators follow strict guidelines to ensure the health and safety of themselves and our communities.
As a direct cremation provider, Tulip does not offer embalming or memorial services. We provide a simple, dignified alternative to traditional burial or cremation at a brick-and-mortar funeral home. Our cremation services allow us to ensure that only natural, organic materials enter and leave the crematorium.
If you have additional questions about our cremation process or want to make arrangements for a loved one or yourself, our care team is available 24/7. Click here or call (844) 942-4909.