Los Angeles County Funeral Assistance and Low-Cost Cremation Options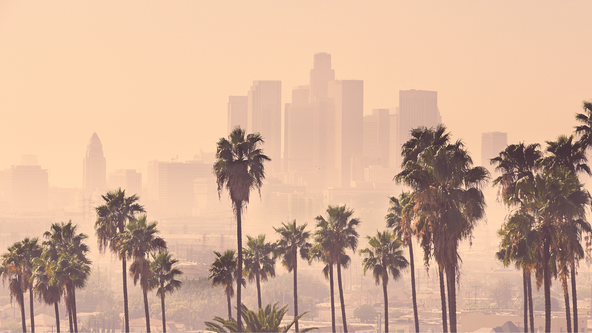 Losing a loved one is hard, especially when honoring them in the way they deserve can be expensive. If you have questions about options for affordable funeral arrangements, know that you aren't alone. There is assistance available to help you arrange for cremation or a funeral for your loved one.
Los Angeles County cremation assistance options
Some L.A. residents whose loved ones have passed away will look to their local county for assistance with funeral arrangements, but Los Angeles County funeral assistance is only available under very specific circumstances: only available if both the deceased and their immediate family meet low-income qualifications. For those who qualify, the only support option offered is for cremation, which can entail a two-month waiting period. The bereaved must also pay fees that range from $350 to $470 before they can claim the ashes. If they are unable to pay the fee within two years, their loved one's ashes will be buried in a communal grave.
Although L.A. County provides a low-cost way to say farewell to your loved one, the length of time between death and cremation can cause distress, as can the consequences of being unable to pay. For these reasons, many people opt to look for funeral assistance outside of Los Angeles County.
State-sponsored funeral assistance in Los Angeles
Families that have lost their loved ones unexpectedly due to crime qualify for additional funeral benefits. These benefits are available through the State of California, and not the County or City of Los Angeles.
The California Victim Compensation Board (CalVCB) provides up to $7,500 dollars for a burial, cremation, or memorial service for a deceased victim. However, some caveats do apply:
All other available sources of payment must have been applied beforehand
The funds cannot be used toward a memorial service that is beyond what is considered customary for the culture of the deceased
The funds cannot be used to reimburse the cost of a funeral or grave purchased before the victim was deceased
The person responsible for making arrangements cannot be incarcerated, on probation, on parole, under post-release supervision for a felony, or required to register as a sex offender
The funds cannot be used towards ancillary funeral costs, like telephone calls to inform friends and family of the passing or alcoholic beverages for the service
The application can be found online here, but it will have to be mailed to the CalVCB in Sacramento for processing rather than submitted online. Keep in mind that in order to qualify for this funeral assistance in California, the bereaved person responsible for making the arrangements needs to be the one to apply.
In the time that it takes to process your claim, you may wish to arrange a low-cost cremation rather than leave your loved one's remains in uncertain circumstances pending the decision of a state board. This option will ensure they are treated with dignity, and when the claim is processed, you can use the provided funds to host a memorial service.
Los Angeles County funeral assistance for veterans
Funeral assistance is also available for Los Angeles County residents if the deceased was a veteran discharged with an honorable character of service. If the veteran did not die while under the care of the Veterans Administration (VA), the party responsible for funeral arrangements receives $300 dollars. If the veteran was under the care of the VA at the time of death, the assistance provided can be up to $762. VA care facilities include VA hospitals, clinics, approved nursing homes, and private practices under VA contract.
Veteran status also entitles the family to military funeral honors, a plot in a veteran's cemetery, a headstone, and care of the site in perpetuity at no cost to the family. Cremated remains can also be interred in a national cemetery in the same manner.
If your loved one was a veteran and you're struggling to find the funding to arrange a proper memorial service, submitting an application through the VA's National Cemetery Administration may be your best option. However, death benefits don't cover all costs, and arrangements for a funeral or cremation is still the responsibility of the next of kin or executor of the deceased's estate. This caveat may leave the bereaved looking for low-cost options for a respectful preparation of their loved one's remains.
Low-cost cremation options in Southern California
For many families, direct cremation is the most cost-effective funeral arrangement available. Direct cremation means your loved one's remains are cremated shortly after death without embalming. The average time between death and cremation is only 10 days.
Prices for direct cremation can vary greatly from funeral home to funeral home in Los Angeles County, from as low as $650 to as high as several thousand dollars, as some cremation providers have hidden fees that add up to significant costs. A direct cremation cost should include the services required to transport the remains, prepare them for cremation, and cremation itself, but not all funeral homes provide this.
Under certain circumstances, the price may understandably go up if more preparation is needed. For instance, if your loved one weighs over 300 pounds, a special crematorium will be needed. Or, if the deceased has a battery-operated implant like a pacemaker, these will need to be removed before cremation, and an additional cost will apply. Some of the more expensive funeral homes may include these additional costs to the price of every cremation, pocketing the difference.
More transparent funeral arrangements are available to you, though. Learn more about Tulip Cremation's affordable direct cremation service in Southern California here. We respectfully handle your loved one's remains and return them to you so you can memorialize them on your own time, and in your own way.
Tulip Cremation provides a cost-effective direct cremation service for a transparent, low upfront cost that includes transportation, preparation, and a dignified private cremation. The ashes are returned to you in a simple container to your home address. Call our Family Care Team 24 hours a day at (844) 942-4909 to learn more or arrange online quickly and easily.
Image courtesy of Andrey Cherkasov