Palliative Care vs. Hospice Care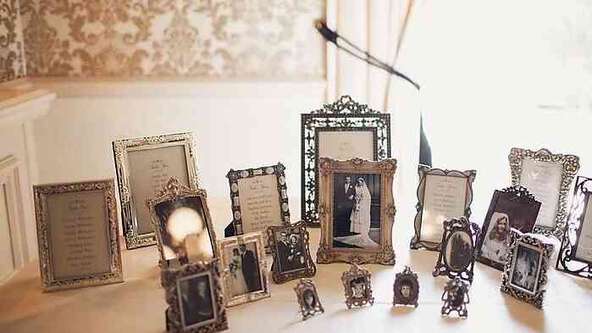 Palliative care vs. hospice care
When exploring treatment and end of life care options, families often confuse hospice and palliative care. Hospice and palliative care both aim to provide pain and symptom relief for patients. While palliative care can be coupled with curative treatment, hospice care provides pain relief for patients with terminal illnesses who have ended all curative treatments and have a life expectancy under six months. All hospice care is a type of palliative care, but not all palliative care is hospice.
Both hospice and palliative care are seen as comprehensive care options that treat the physical, emotional, practical, and spiritual problems that a patient experiences. Palliative care coupled with curative treatment adds an extra layer of care, supporting a patient through treatment options aimed to fight their illness. Hospice exclusively helps to make the patients comfortable during their final months. Treatment for hospice patients and patients undergoing palliative care also have support services for family members.
When discussing treatment options with a physician, consider whether the patient is pursuing curative treatment, how long they have left to live, and the preferred setting for care.
Palliative care is comfort care that provides relief for patients from the pain and symptoms associated with life-limiting illnesses. Palliative care can be pursued at diagnosis, during curative treatment and follow-up, and at the end of life once treatments are discontinued. Palliative care is for patients at any stage of a serious illness, and their condition does not have to be incurable for them to receive comfort treatment. Palliative care is used to manage symptoms associated with the patient's condition and any side effects of the active treatment.
Hospice Care is a type of comfort care that excludes any curative care treatment options. Hospice is for people who are terminally ill and have less than six months to live. At some point during curative treatments, it may not be possible to cure a serious illness, or patients choose to cease treatment. Like palliative care, hospice care provides comprehensive comfort care for the patient, but any attempts to cure the illness have stopped.
Why would a patient elect not to undergo curative treatment?
Many families exploring treatment options fear hospice care and wonder what circumstances would lead one to forego any type of curative treatment. Choosing hospice care is a highly personal decision made for a variety of reasons. A patient may choose hospice for one of the following reasons:
The patient has limited ability to care for themselves
The patient has received curative treatment and no longer benefits from it
The patient doesn't qualify for an appropriate clinical trial
The patient's doctors do not think further treatment would be effective
Differences between hospice and palliative care
Setting: A palliative care team typically delivers treatment in a hospital, as other treatments are being delivered concurrently. Hospice programs can be delivered at home, in a hospice facility, nursing homes, assisted living facilities, hospitals, and other long-term care facilities.
Circumstances: Palliative care can be administered at the discretion of the patient and their physician at any time, whether the patient is terminally ill or not. Hospice care requires that two physicians certify that the patient has less than six months to live given all available information.
Providers: A hospice team usually consists of a family caregiver and a visiting hospice nurse. Palliative care when coupled with curative treatment is a multi-disciplinary approach that uses many highly trained professionals. A palliative care team can also include physicians who administer life-prolonging medications and procedures.
Cost of care: Palliative care treatment options like office visits and prescription drugs are usually paid in full by the patient, insurance company, or local charities or support organizations, though some can qualify for Medicaid. Hospice care can be paid 100% by Medicare, Medicaid, and private insurance. Hospice delivers any services deemed appropriate by the hospice agency, and can include pharmaceuticals, medical equipment, 24/7 access to care, social services, grief support, and more. If you are exploring hospice of palliative care treatments for yourself or a loved one, talk to your healthcare provider or health insurance company to learn more about payment options.
Proactive planning on hospice care
If you are exploring end of life care options for yourself or a loved one, consider planning ahead to ease the burden on family members during a difficult time. In the final months of someone's life, they shouldn't have to worry about what will happen after they pass. Many families find comfort and peace of mind in planning ahead of time, so they can enjoy the limited time they have left with their loved one without worrying about what is to come. Tulip's 'soon' plan is the only one of its kind, designed specifically for families with a loved one on hospice care. You can plan today, and not pay until the time of need. Spend less time worrying and more time with the people you love most.
Tulip cremation offers the simplest, most affordable pre-paid funeral arrangements available. Our Family Care Team is available 24/7 to walk you through the process and answer any of your questions. Our whole plan can be purchased in minutes over the phone or online, without leaving the comfort of your home and wasting valuable time meeting with funeral directors. Gift your family peace of mind. Visit Tulip Pre-Need for more information or call our Family Care Team today at (855) 468-8068.