Honoring & Remembering This Fall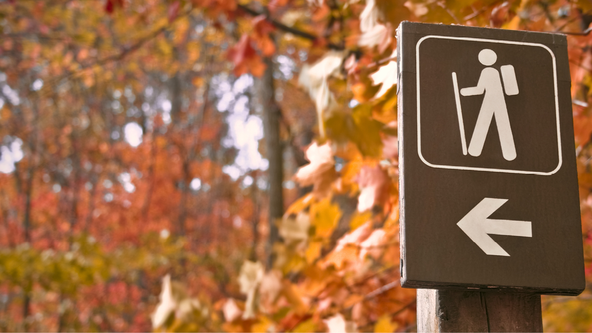 As the weather cools down and we begin to make plans for holidays with our families, it can be hard not to miss those who are no longer with us. While it can sometimes be overwhelming to remember those we've lost, it is also a beautiful reminder of how much they impacted our lives. Below are a few ways you can honor and remember your lost loved one this season.
Take a remembrance walk
Consider making plans with your family to take a fall remembrance walk to honor your loved one. You can dress in your comfiest clothes, pack a picnic, and walk to one of their favorite spots as you share memories with those who knew them best.
Listen to their favorite album
Music can bring us back to the place when we first heard it. Music is so powerful, it is sometimes used as a tool to help people regain their memories! If you are missing your loved one and would like to feel closer to them, carve out some time to listen to their favorite songs.
Learn to cook their favorite dish
Food has a beautiful way of evoking memories. Take time to learn to cook your loved one's favorite meal. The act of cooking and later enjoying a meal that your loved one loved may be a cathartic experience for you.
Plan a day to visit somewhere they spent a lot of their time
Maybe they loved to walk around the neighborhood, had a favorite park, or even a favorite road trip destination. Take some time to look around and enjoy what made them happy when they visited.
Go to their favorite restaurant
If you would prefer not to cook your loved one's favorite dish, treat yourself to their favorite restaurant! Make it a celebration and have a nice dessert in their honor.
Plan a movie night to watch their favorite movie
Watching a movie is a wonderful way to disconnect and get lost in a new world. Plan a movie night with some of your closest friends and family members to watch a movie that your loved one particularly enjoyed. As you watch it, you may feel closer to them.
Write them a letter
Sometimes writing down how we are feeling is the best way to process our emotions. What do you miss most about them? What has been the hardest for you? Have you laughed remembering any moments you shared together? Put pen to paper and write to your loved one about how you're feeling.
Remember, how you choose to honor and remember your loved one is up to you. There is not a one-size-fits-all solution, and everyone processes their emotions at a different pace and in different ways. Be patient with yourself and try to find comfort wherever you can.