What They're Reading: Books On Grief and Loss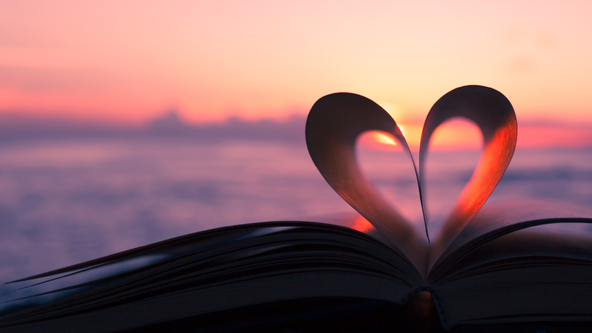 What They're Reading: Books on Grief & Loss Recommended by Funeral Directors & Professionals
In honor of National Book lovers Day (8/9), we asked licensed funeral directors and professionals for recommendations on the best books about grief, dying, and loss.
You'll find many of these books free at your local library in printed and electronic versions or your favorite bookseller. We hope you find them helpful, whether you have experienced a loss or want to know how to help a friend or family member.


Books on Death & Dying
Being Mortal
Atul Gawande, MD
Written by a surgeon, Being Mortal examines the potential of focusing not simply on longevity and prolonging life but on improved quality of life and enhanced well-being. Through personal stories, Dr. Gawande invites readers to a fantastic discussion of how Americans approach death and dying from a medical and cultural perspective. Very well written and powerful and a must-read for anyone in the end-of-life care or related field.
When Breath Becomes Air
Paul Kalanithi, MD
A profoundly moving and emotional memoir about dying as told by a 37-year-old neurosurgeon battling stage IV metastatic lung cancer. It was posthumously published in January 2016 and offers a beautiful and surprisingly hopeful perspective on life, relationships, and spirituality.
Gone From My Sight: The Dying Experience
Barbara Karnes, RN
This concise book is a must-have for anyone caring for someone dying. Karnes provides a straightforward explanation of what happens as people die from an illness. It describes observable signs that provide a road map as people transition from life to death.
How We Die: Reflections on Life's Final Chapter
Sherwin B. Nuland
Published over 25 years ago, this book discusses, from a physician's perspective, precisely what happens within the body as people die from various causes (e.g., Alzheimer's, stroke, suicide, cancer, etc.). Though medical in nature, it uses stories and a conversational style to demystify the dying process.
On Death and Dying
Elisabeth Kubler-Ross, MD
This is one of the foundational books on death and dying and is where the five stages of grief model were initially shared. Though her model has been widely misinterpreted over the years, this book remains a great source of information for both lay and professional caregivers. Unlike the books listed above, On Death and Dying explores the psychological (psychosocial) aspects of those living with a life-limiting illness.
No Time For Goodbyes: Coping with Sorrow, Anger, and Injustice After a Tragic Death
Janice Harris Lord
The passing of someone under tragic and sudden circumstances is particularly heartbreaking. Surviving family members will find a deep understanding of these kinds of deaths, along with practical legal and financial guidance. A helpful resource for those who lost a loved one to accidental death, negligence, suicide, or murder.
Books on Grief & Bereavement
Healing After Loss: Daily Meditations for Working Through Grief
Martha Whitmore Hickman
For anyone who has suffered the loss of a loved one, here are thoughtful words to strengthen, inspire, and comfort. Each daily entry provides an inspirational quote, personal reflection by the author, and a chance for readers to look for ways to incorporate healing into their day. There is also an (optional) accompanying journal.
Bearing the Unbearable: Love, Loss and the Heartbreaking Path of Grief
Joanne Cacciatore, PhD
It may feel impossible to survive a significant loss, but Bearing the Unbearable offers a promise of attainable hope and healing. Both heartbreaking and hopeful at the same time, this book paints a powerful picture of what it means to grieve with one's whole being. An affirming and validating must-read for those in the depths of grief.
The Year of Magical Thinking
Joan Didion
Though this book focuses on spousal loss, it is a well-known and highly regarded resource for those who have lost a partner. Literary legend and author Didion shares her personal experience of the emotional rollercoaster that accompanies losing a loved one. It is an excellent reminder that grief is a journey that requires patience and self-care.
Finding Meaning: The Sixth Stage of Grief
David Kessler
David Kessler, a colleague and co-author with Elizabeth Kubler-Ross, wrote this incredible book following the death of his son. It is beautifully written, easy to understand, and provides hope and encouragement without diminishing the realities of grief.
Grief One Day At a Time: 365 Meditations to Help You Heal After Loss
Alan D. Wolfelt, Ph.D.
With one brief entry for every day of the calendar year, this gem by Dr. Wolfelt offers small, one-day-at-a-time doses of guidance and healing. Each entry includes an inspiring or soothing quote followed by a short discussion of the day's theme and a brief meditation.
The Beauty of What Remains
Steve Leder
An inspiring and comforting book that shares the personal grief journey of the author and rabbi, Steve Leder. Despite his years of experience comforting mourners, Leder was not prepared for the loss of his father. Readers will find strength in the message that loss makes life more beautiful and precious by giving it renewed meaning. More philosophical than prescriptive, the book inspires living a profoundly loving and well-intentioned life.
Meet Our Experts
We appreciate the recommendations and counsel from these funeral directors and professionals:
Elisha M. Elliott
Community Outreach Director
Mary Beth Lamey, LISW-CP
Community Care Coordinator
Funeral Director Apprentice
Robert T. "Bob" Roche, CFSP
Licensed Funeral Director
Hiers-Baxley Funeral Services - Belleview, FL
Kenneth J. Carlson-McLagan
Licensed Funeral Director & Manager, Integration and Assimilation, Foundation Partners Group