How to Hold a Cheap Funeral in Sacramento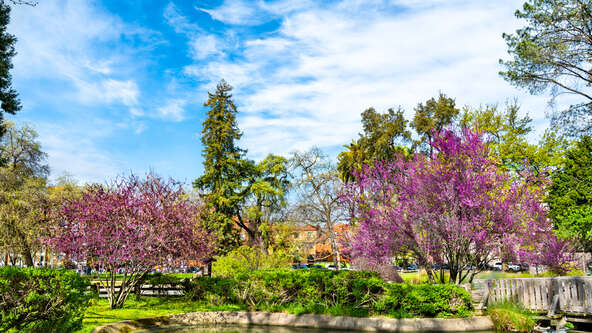 Many Sacramento families aren't prepared for the high cost of funeral services, especially if their loved one passes suddenly. Not only are you grieving, but now you're facing thousands of dollars in unexpected funeral expenses. Keep reading to learn where to find the cheapest funeral services.
You want your loved one to have a dignified funeral, and you might think first about traditional burial. Traditional burial is typically not the cheapest way to bury a loved one. It is the most expensive type of funeral arrangement. You should explore burial and cremation if you are looking for the most affordable funeral services.
Even Direct Burial Is Expensive
Direct burial through a traditional funeral home typically includes the cost of transportation and care, a casket or burial container, and a burial plot. Direct burial does not include a memorial service, viewing, flowers, or other things that most people associate with a funeral. You also must pay for the cost of digging the grave and other cemetery services.
If your loved one passed unexpectedly, they probably did not make any preplanned arrangements to pay for funeral services. You will have to pay these funeral costs out of pocket.
The average cost of a burial plot in California ranges from $2,000 to $5,000 and higher.
Burial costs more in places where the cost of living is high. Other factors that affect the price include the plot size, whether the cemetery is public or private (private cemeteries cost more than public ones), and where the plot is located within the cemetery. Burial plots with a pretty view or other amenities cost more than less scenic gravesites.
If you want a burial with service, the cost increases to $7,225 or more.
You also have less time to plan a memorial when you choose a burial for your loved one. Burials must be completed more quickly than cremation. Rushing to hold a funeral adds to the stress for you and your family while grieving the loss of your loved one.
Direct Cremation Is Cheaper and Simple to Arrange
Direct cremation is a cheaper and more straightforward funeral service after a sudden passing. Direct, or simple cremation, includes only the essential services to care for your loved one's remains. When their death is verified, a direct cremation provider picks up your loved one at their place of passing. After filing the necessary paperwork, a cremation occurs. You receive your loved one's ashes at your home (or address of your choosing) via USPS Priority Mail Express.
You have more time and options for planning a memorial with direct cremation. Instead of following a funeral home's schedule and paying for things you do not want or need, take your time and create a personalized memorial service. Many Sacramento families appreciate the planning and hosting of a funeral or life celebration in a manner that best respects their beliefs and budget.
Tips for Choosing the Cheapest Cremation Service
Not all cremation services are the same. To ensure you receive the lowest price and highest care, choose a provider that offers the following:
Affordable Starting Cost: Reputable direct cremation providers should give you a starting cost no higher than $1,500. If their starting price is high, you will pay much more after adding optional services.
Transparent Pricing: You should know exactly what your cremation cost includes. Some providers sneak in extra charges or apply service fees that weren't discussed when you signed. Additional costs should apply only if special preparation is needed, such as if your loved one needs a battery-operated medical implant (like a pacemaker) removed or weighs more than 300 pounds.
Around-the-Clock Care Team: Choose a cremation provider with a trained and compassionate care team available 24/7. Losing a loved one is disorientating and stressful, and families deserve a provider who guides them through the entire process, from the first call to the safe delivery of the ashes.
Convenient At-Home Arrangements: You should be able to make funeral arrangements from the comfort and privacy of your home. Look for a direct cremation provider who doesn't make you drive to a funeral home to make arrangements or pick up your loved one's ashes.
Flexible Memorial Services: Instead of paying a lot for a prepackaged memorial service, direct cremation allows you to take your time and plan a meaningful memorial. There is no right or wrong way to honor your loved one, and memorial services are more affordable when you design them yourself. Afterward, you may choose a permanent memorial for your loved one with burial or interment. Some families prefer to scatter the ashes or store them securely in a cremation urn or memorial jewelry.
Grief Resources and Support: Direct cremation costs less, but you can still choose a provider with a wide range of online resources. You deserve a provider who understands the grieving journey and offers access to helpful information.
Tulip Cremation offers the most straightforward and transparent direct cremation in Sacramento. Our licensed funeral directors ensure your loved one is treated with care and respect. You never have to visit a funeral home – most families complete their funeral arrangements in about fifteen minutes from the comfort and privacy of their homes. Call our care team 24/7 at (844) 942-4909 or arrange online.