How is a Body Prepared for Cremation? The Step-by-Step Process Explained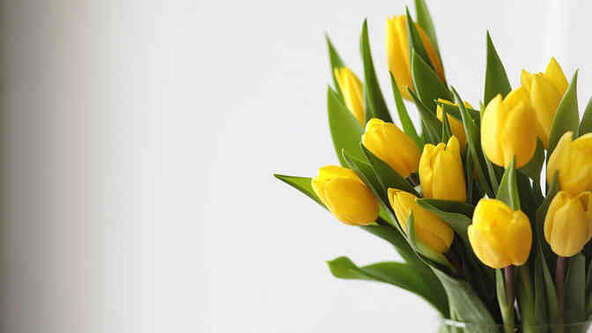 Cremation is a dignified way of honoring a life well lived. But, if you're unfamiliar with the process and how it works, you may want to learn more about cremation before you choose it for yourself or your loved one.
Cremation is a time-tested tradition. Let's not forget that even the ancient Romans used it. And cremation has again become an increasingly popular alternative to a traditional burial, which can be not only expensive but also a lot of work to plan. According to the National Funeral Directors Association, the number of cremations surpassed the number of burials in 2015. They predict this trend will continue over the next ten years.
To make sure cremation is the right choice for you, though, let's walk through the steps of how a body is prepared for cremation, as well as what happens during and after the cremation process. By working with a cremation service provider that is affordable and easy to arrange, you can spend less time on paperwork and planning, and more time with your family and friends celebrating the life of your loved one.
Handle with care: How is a body prepared for cremation?
Cremation is a soothing memorial for the living and a respectful send-off for those who have passed. By introducing a body to high temperatures, it is returned to a natural state. Then, the ashes may be spread across lakes, forests, mountains, or oceans—or treasured at home.
Care should be taken with every step of the cremation process to make sure it's done right, though. Your chosen cremation service provider should be able to ensure they can deliver the pristine, ashen remains of your loved one safely home to you.
Here is how a body is prepared for cremation, step-by-step, from death to returning home to their loved ones.
Step 1: Identity checks
First, all personal information is collected and the cause of death is approved by medical professionals. Then, caretakers follow meticulous tagging procedures throughout every step of preparing the body and the cremation process to ensure the correct person is cremated and the right ashes are returned to you. Even during the cremation itself, a fire-resistant metal tag accompanies the body so there is never a risk of mistaken identity.
Step 2: Preparation of the body
If your loved one had a surgical implant, such as a pacemaker, it will be removed to prevent complications. Jewelry is also removed to protect it from damage. Then the body is ready to be placed into the cremation container.
Step 3: Placement in the cremation container
Every cremation must take place in a rigid, combustible container. Reputable cremation service providers should include a cardboard container in the up-front cremation price. However, this is a question to ask when getting a quote for your loved one's cremation as some may add a container fee to the final price. No matter which service provider you choose, always be sure to ask about this step to avoid hidden costs.
Step 4: Entering the cremation chamber
Once the prepared body is resting in the combustible container, the container is then placed inside the pre-heated cremation chamber. Within three hours, the chamber's contents will naturally break down into ash. Bodies are never exposed to flame, a common misconception about the cremation process.
Step 5: Refinement of the ashes
Once the ashes are cooled, they're checked for any remaining impurities, which are removed by hand. The ashes are then moved to a cremulator which refines them into a fine powder. At this point, the cremation is complete and your loved one's remains have been fully prepared, cared for, and treated with the respect they deserve.
Step 6: Return of the ashes
In the final step, your loved one's ashes are transferred to the container of your choice. Most cremation services allow you to request to have them returned in either a permanent or a temporary urn. Some families opt for a temporary urn made of plastic or cardboard to save money, and then move them into a permanent urn later on. A temporary urn may also be the most economical choice if you are planning to memorialize your loved one by scattering their ashes.
Cremation offers closure on a life well-lived
If you feel cremation may be the right choice for your loved one, you have options. You can choose to hold a memorial service at a church or funeral home and hire a member of the clergy to give a eulogy before cremating your loved one's remains. Or, for a more affordable option, there's direct cremation.
Direct cremation means your loved one's body is respectfully prepared, just as it would be at a traditional funeral home.
Direct cremation means your loved one's body is respectfully prepared, just as it would be at a traditional funeral home. Families who choose this option may hold private remembrances in their homes after the ashes have been returned to them or may scatter the ashes in a natural setting.
Cremation is a time-honored interment option chosen for a good reason: it's a memorial your loved one would appreciate at a price you can afford. And now that you know how the cremation process works and how bodies are prepared after someone passes, you can feel more confident when reaching out to the cremation service provider of your choice.
If a traditional funeral is either too expensive, hard to plan, or stressful at this time of mourning, direct cremation is an increasingly popular alternative. Tulip's cremation service is fast and easy to arrange. Give our Family Care Team a call at (844) 942-4909 or arrange online.
And if you still have questions—about the cremation process or anything else—just give us a call. We're here to give you all the info you need to make the most informed decision possible. Exceptional service for a reasonable price—that's the Tulip difference.
Image courtesy by alexkich