How to Get a Burial Permit in Los Angeles County Before Scattering Ashes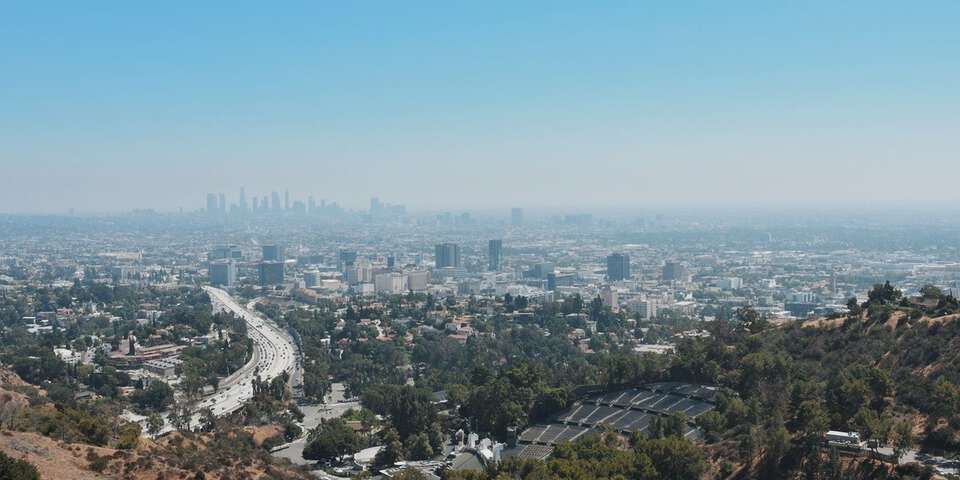 How to get a burial permit in Los Angeles County before scattering ashes
When you've lost a loved one, processing the feelings that follow can be more complicated than you might expect. Unfortunately, the same can often be said of arranging their memorial service. There's more to planning your loved one's send-off than acquiring a death certificate and scheduling their cremation and memorialization. In addition to planning the ceremony itself, you need to make sure you've checked all the necessary legal boxes to ensure everything proceeds smoothly. And if you want to scatter your loved one's ashes in Los Angeles County, you're going to need a burial permit, also known as a permit for disposition.
Before applying for a burial permit: acquiring a death certificate
Before you can apply for a burial permit, you'll need to get a death certificate. If you are working with a traditional funeral home, you will need to obtain the certificate yourself. You can apply online via the Los Angeles County Registrar-Recorder's website or by visiting one of several office locations in L.A., Lancaster, Norwalk, or Van Nuys. Only the following people may apply for a certified copy of the certificate:
A legal guardian or close relative of your departed loved one, such as a parent, child, grandparent, grandchild, sibling, spouse, or domestic partner

Someone who works in law enforcement or for a government agency and requires the certificate for conducting official business

An attorney or other person or agency legally empowered or appointed by a court to act on behalf of your departed loved one

Any owner or employee of a funeral establishment, such as a direct cremation provider, ordering certificate copies on behalf of any of the individuals listed above
Death certificates cost $21 per copy, and must be paid for and picked up in person (even if the application was completed online). When you visit the office to receive the certificate, be sure to bring your application confirmation number as well as a photo ID.
How to get a burial permit in Los Angeles County
After receiving a death certificate, you'll need to call the Los Angeles County Public Health Department, specifically the Vital Record Office, in order to apply for a burial permit, otherwise known as a permit for disposition. The permit, which costs $12, must be applied and paid for in person, if you don't work with a funeral home that provides it; they do not allow forms to be signed online or sent through the mail. You can visit either of the following two office locations to apply for your permit:
Los Angeles
313 N. Figueroa Street
Room Lobby-1,
Los Angeles, CA 90012
Hours: 8:00 AM to 4:00 PM
Lancaster
Antelope Valley Health Center
335 E. Avenue K-6,
Lancaster, CA 93535
Hours: 8:00 AM to 4:30 PM
Keep in mind that you will need your copy of the death certificate as well as a valid photo ID and method of payment including check, cash, or card. Once your application is processed and you receive your permit, you will be able to legally scatter your loved one's ashes in Los Angeles County.
Once you have your burial permit, where can you scatter ashes in L.A.?
Acquiring a burial permit in Los Angeles allows you to scatter ashes on any of the following types of property:
Private property,

as long as you have the owner's permission.

Controlled public property,

like a state or national park.

Uncontrolled public property,

like a rural hillside or an undeveloped field.
When scattering on private property that isn't your own, it's vital to acquire written permission from the land owner beforehand. Many cemeteries, churchyards, and other religious institutions maintain special gardens or other areas specifically designated for ash scattering ceremonies.
Controlled public properties, such as the Santa Monica Mountains or the Angeles National Forest, offer both safety and vivid scenery. Generally, most national parks will grant permission for ash scattering ceremonies as long as you agree to follow their rules regarding where, and when, your memorial can take place. However, there are exceptions—Joshua Tree National Park, for instance, does not permit ash scattering due to its status as an archaeological site. To avoid confusion, be sure to contact park administrators ahead of time to clarify their rules and regulations regarding ash scattering.
Arranging your loved one's memorial service
When a loved one passes away, facing that loss—and the responsibilities that follow—can be overwhelming. In addition to processing your grief, it may be up to you to make the necessary arrangements for your loved one's final send-off. Such arrangements sometimes seem to involve as much paperwork as actual planning—especially in a big city like Los Angeles.
Direct cremation can help you simplify the planning process. At Tulip Cremation, our service offers a low-cost, easy alternative to traditional funeral or cremation services. Our dedicated care team will walk you through each step of our process, from collection to the final delivery of your loved one's ashes to any address in the U.S. We can even register your loved one's passing and obtain death certificate copies and a burial permit for you at no extra charge.
We're available to talk any time, day or night. We believe in offering a service that eases your burden of responsibility, rather than adding to it, so that you can focus on the things that really matter—your friends, your family, and giving your dearly departed loved one the memorial they deserve.
Tulip Cremation provides a simple and respectful direct cremation service for a transparent, low upfront cost that includes transportation, preparation, and private cremation. Your loved one's ashes will then be shipped in a simple container to any US postal address of your choosing. Call our Family Care Team at (844) 942-4909 to learn more or arrange online quickly and easily.
Lead image credit: Unsplash